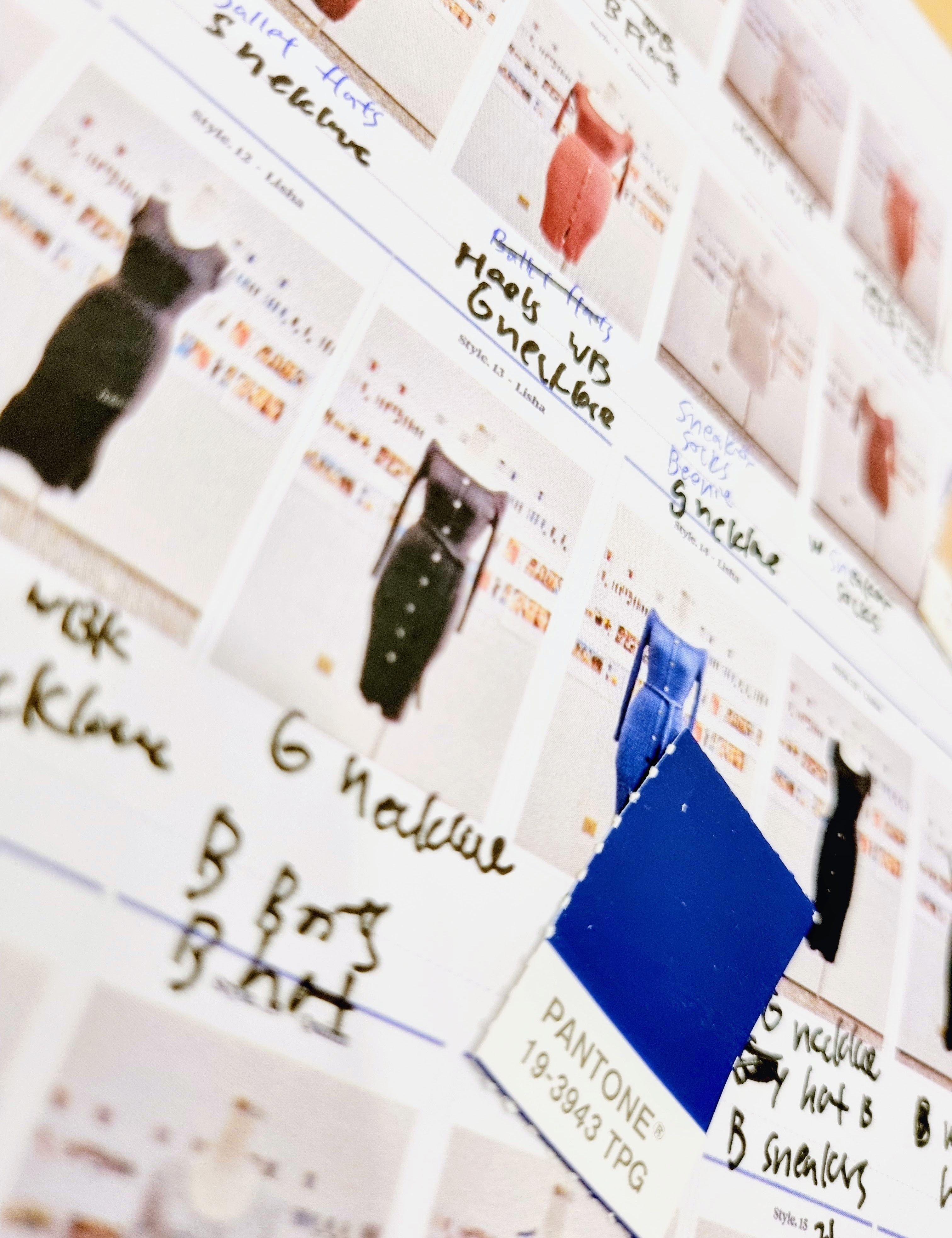 "

'The Debut' collection is timeless and minimalist, beautifully crafted in soft ribbed knits, and designed to hug your curves in comfort.

"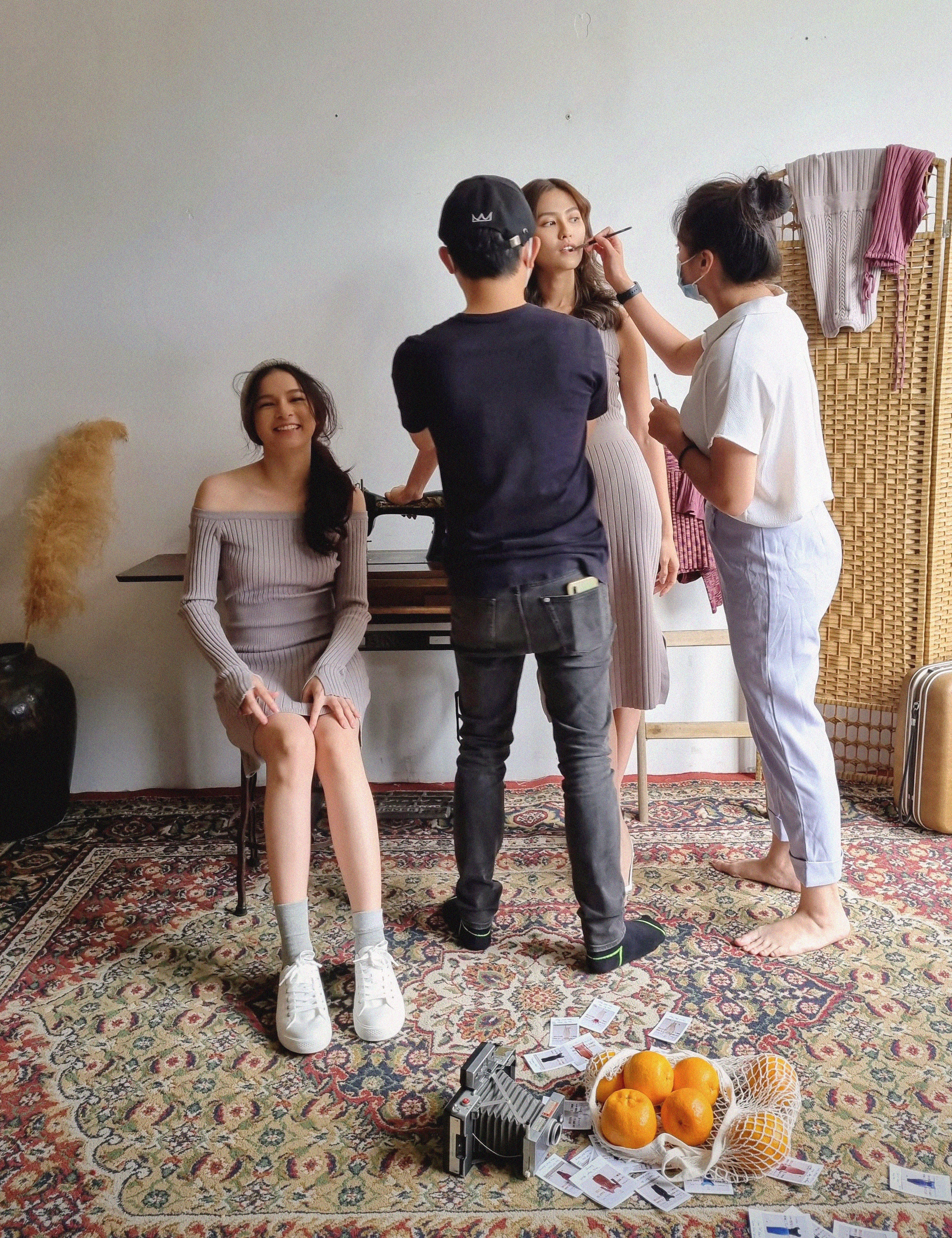 "

For every woman looking for her wardrobe classics - the little black dress, the scooped neck top, the buttoned midi skirt...

"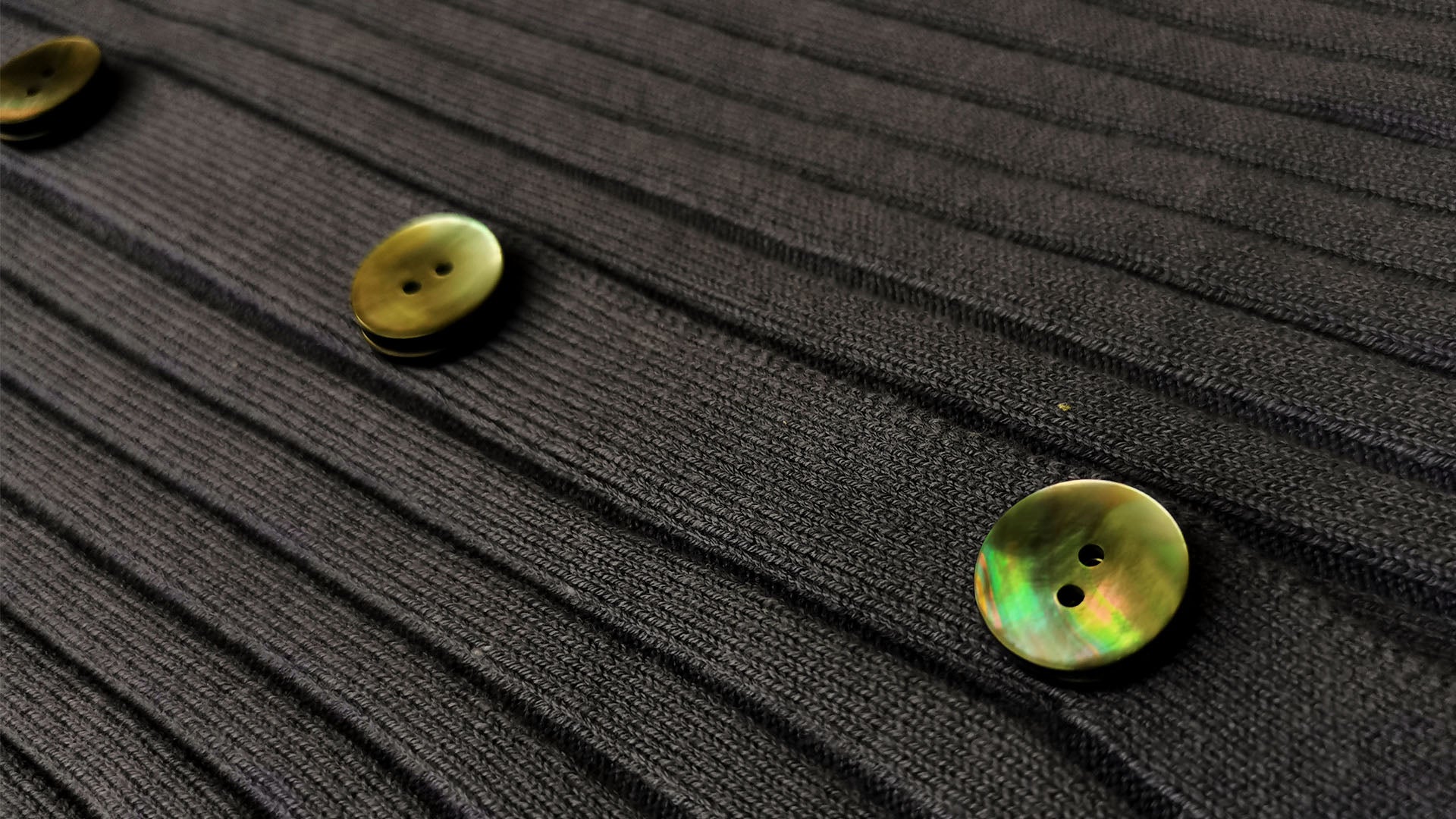 "

... and that off-the-shoulder dress seamlessly transitioning from the daytime to a night out.

"
Creating
'Hera Skirt'
A peek into our sketches, from the first hand draft to the finalized design.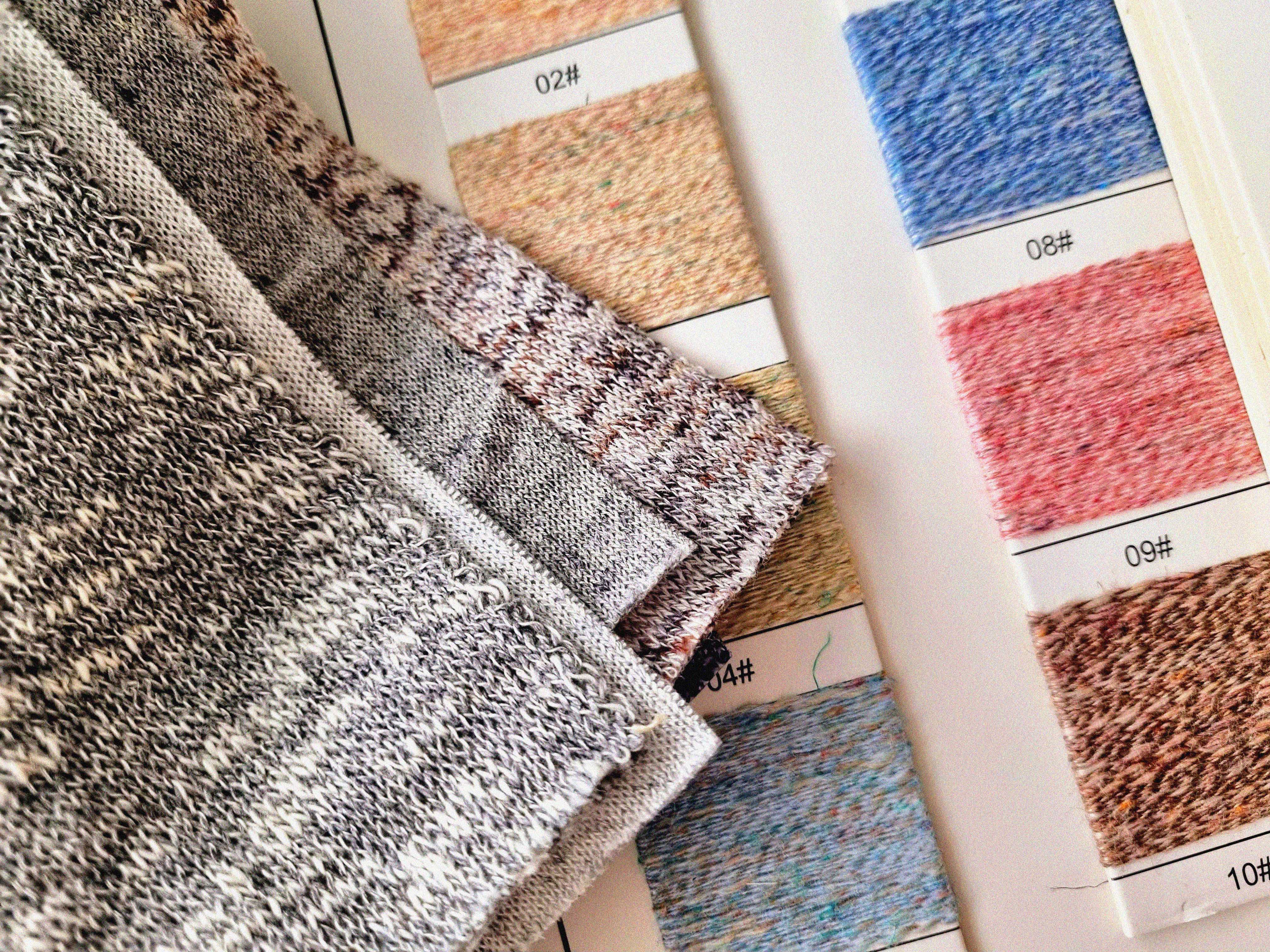 Material and Colourway
We select the Mouliné knit material and a monochrome color palette for our 'Hera' Skirt.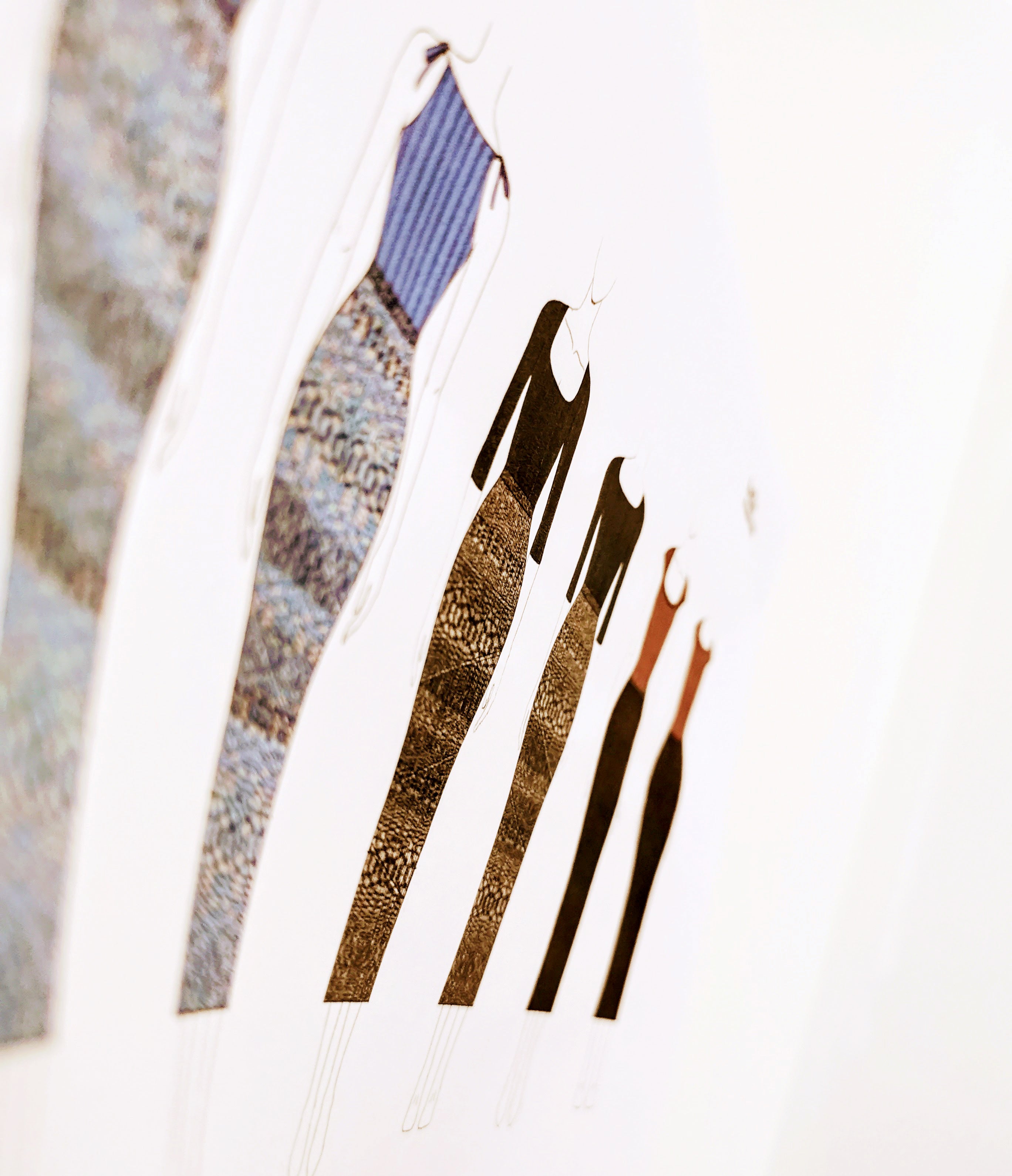 Knit Patterns
'Hera's knit patterns are the first thing we got our hands on - the mix of dense and diagonal ribs.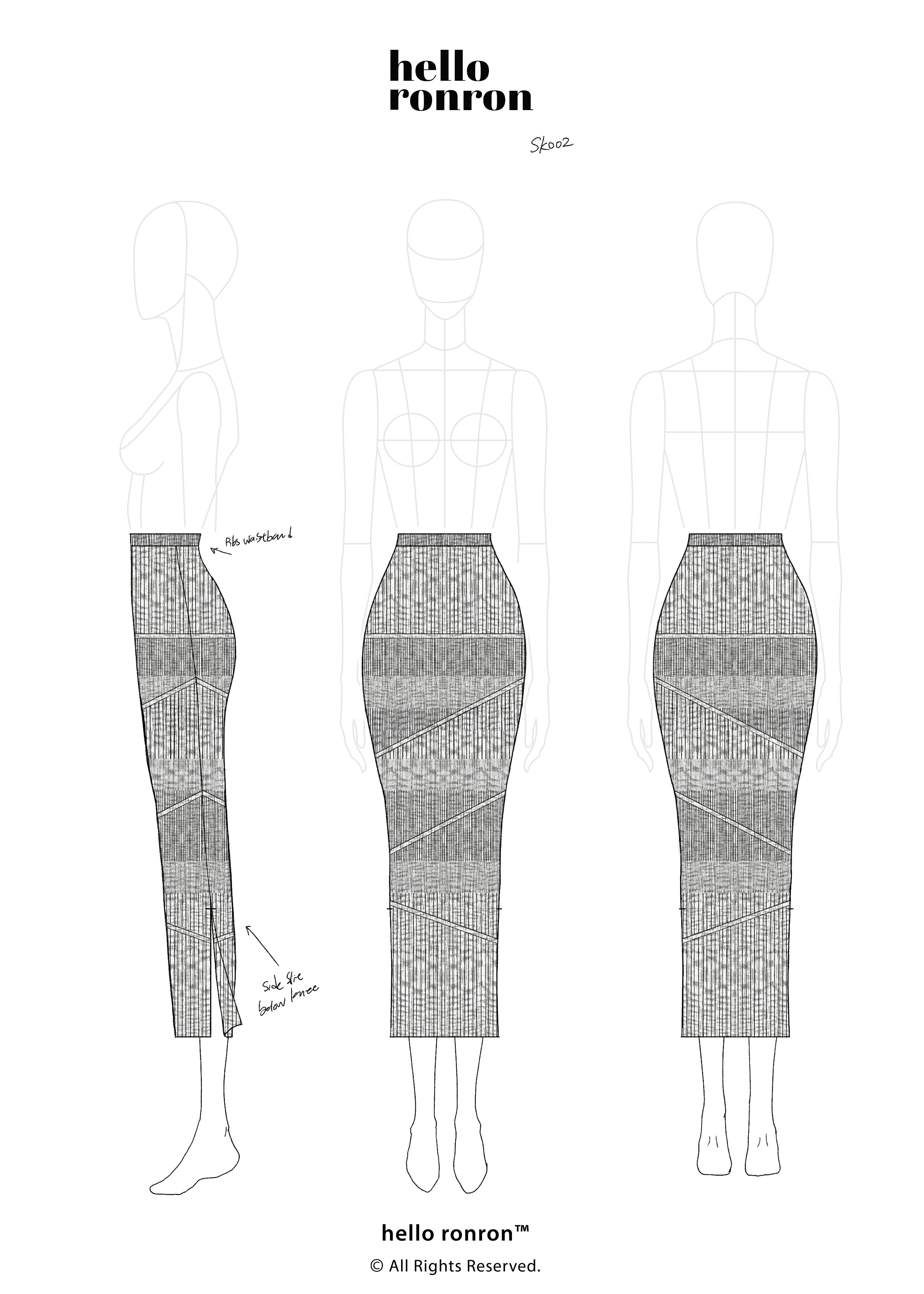 Silhouette
The overall silhouette is complete - the elongating cut, and the beautiful slits from the side.
The Finished Look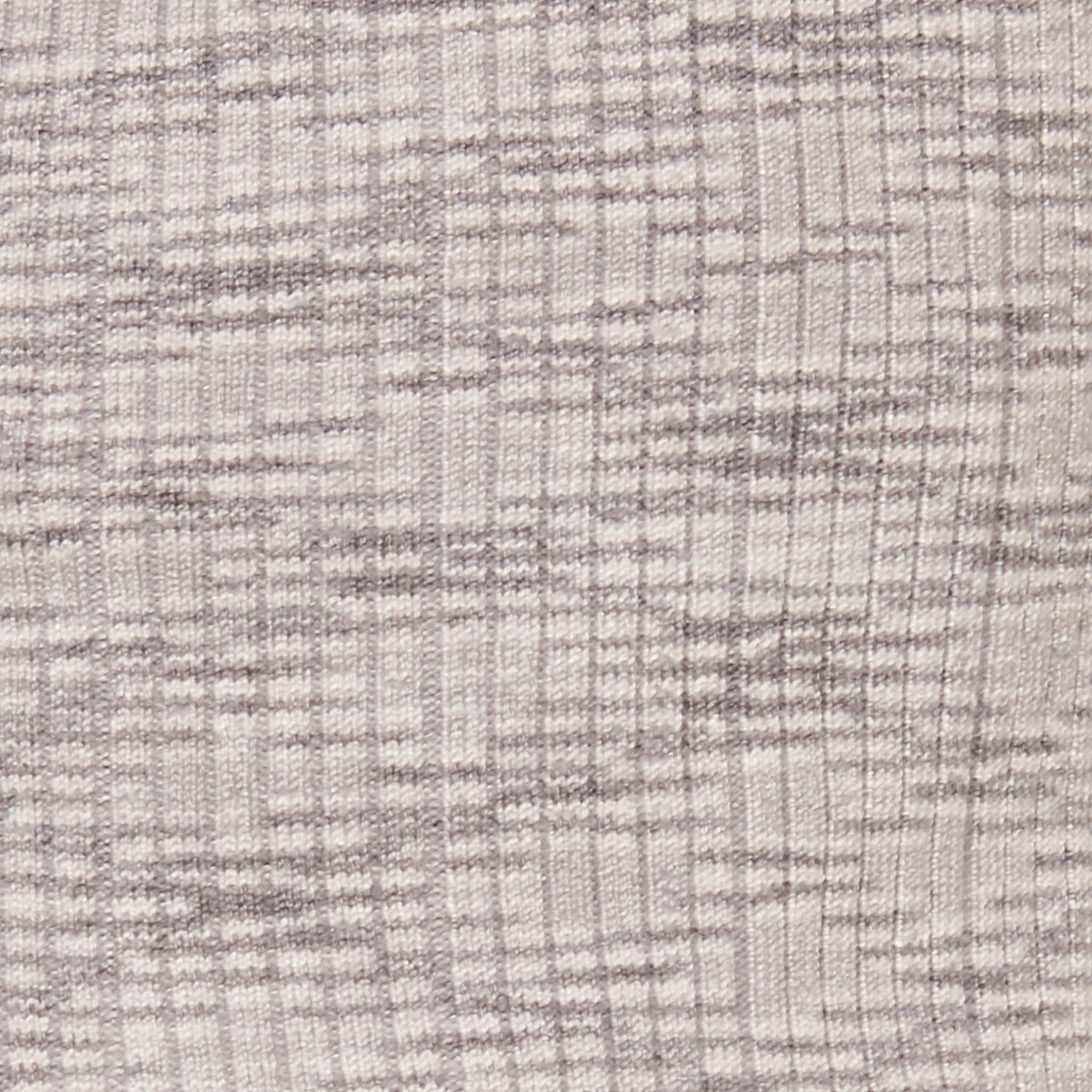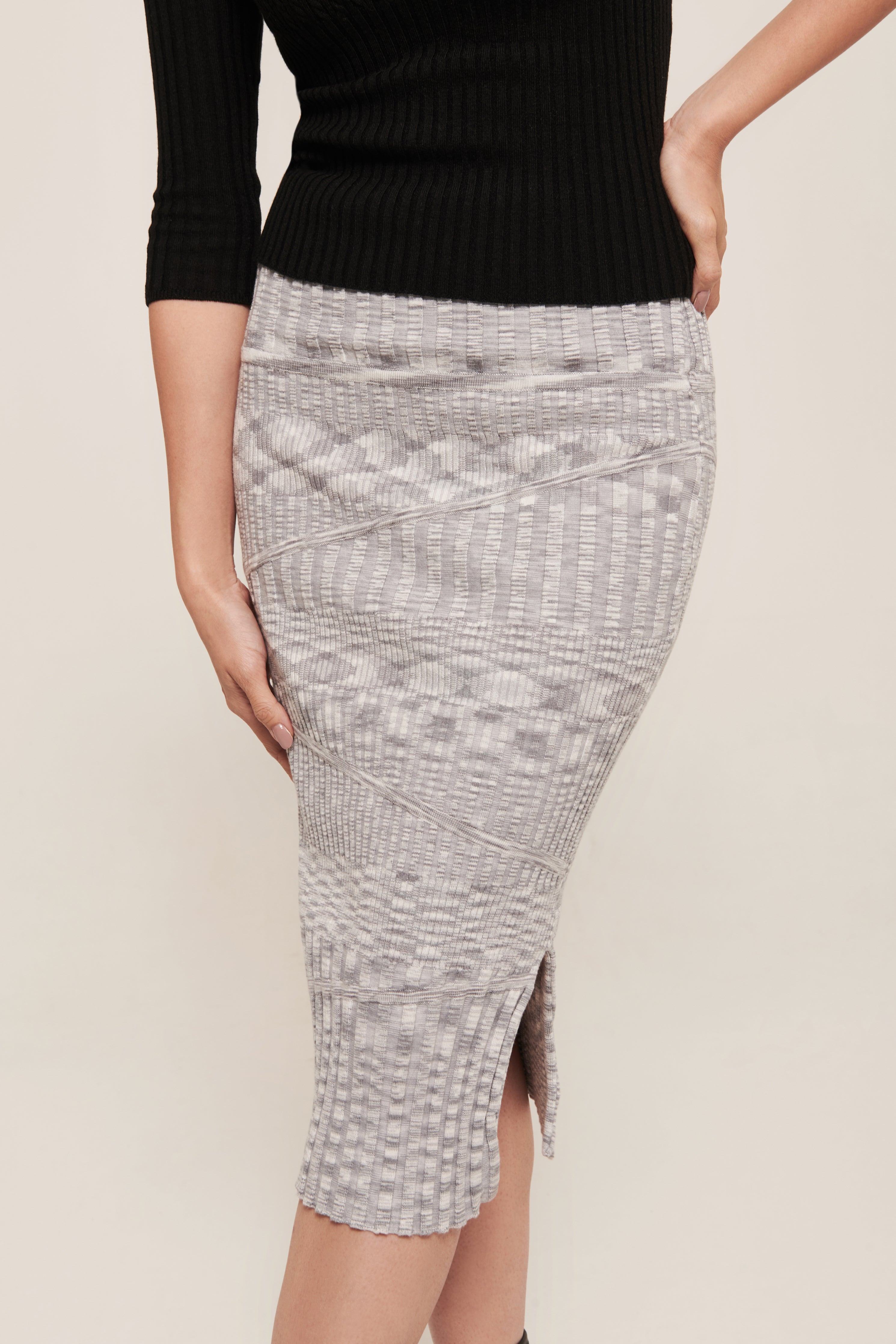 Inspirations & Stories
About The Debut collection.
Feel well and well-dressed.
When we create 'The Debut' collection, we desire to build a solid base of quality essentials. Crafted with durable material that feels good and fits beautifully to the body, we use soft yarns with a good stretch that keeps the clothing good in shape after wash.
The design details - trimmings and garment constructions.
We love the refined details in 'The Debut'  collection - like the natural shell buttons highlighting our skirts and dresses. The shell buttons have a metallic sheen, giving the knit pieces a beautiful subtle shine under the light.
Another detail we love is the premium sewing techniques we introduce in our clothing. We use double-sided ribs at the neckline to support the shape and stretch. We also engineer knit fashioning marks along the armhole - this way, each piece is made with no extra fabric and is securely knitted together at the seams.
The colour - Kuala Lumpur's cityscape on a palette.
Cream, latte, rose, very peri, black... Inspired by the cityscape of Kuala Lumpur, Malaysia (where our studio is based!), 'The Debut's colours resemble the city skyline. A palette from the morning sun to evening clouds - we want to capture a day in the life of strolling down the streets with you.
From the city snoozing in dusty blue at 5 AM, to the buzzing streets under the creamy sunlight at noon, and the humid sunset woven in traffic lights, painting the road from rose to black... we want to immerse the real, the excitement, and the everyday extraordinary, all into our Debut.
The creative team - Building the Debut Collection campaign in Malaysia.
Creative Direction: hello ronron
Stylist: Angela Chiang
Photographer: Raymond Pung and Unknown-Imagery Studio
Hair Artist: Edwin Lam
Makeup Artist: Eranthe Loo
Casting: Wu Models
Model: Lisha Ho and Quinn Fung
Production Assistant: Jieh Rou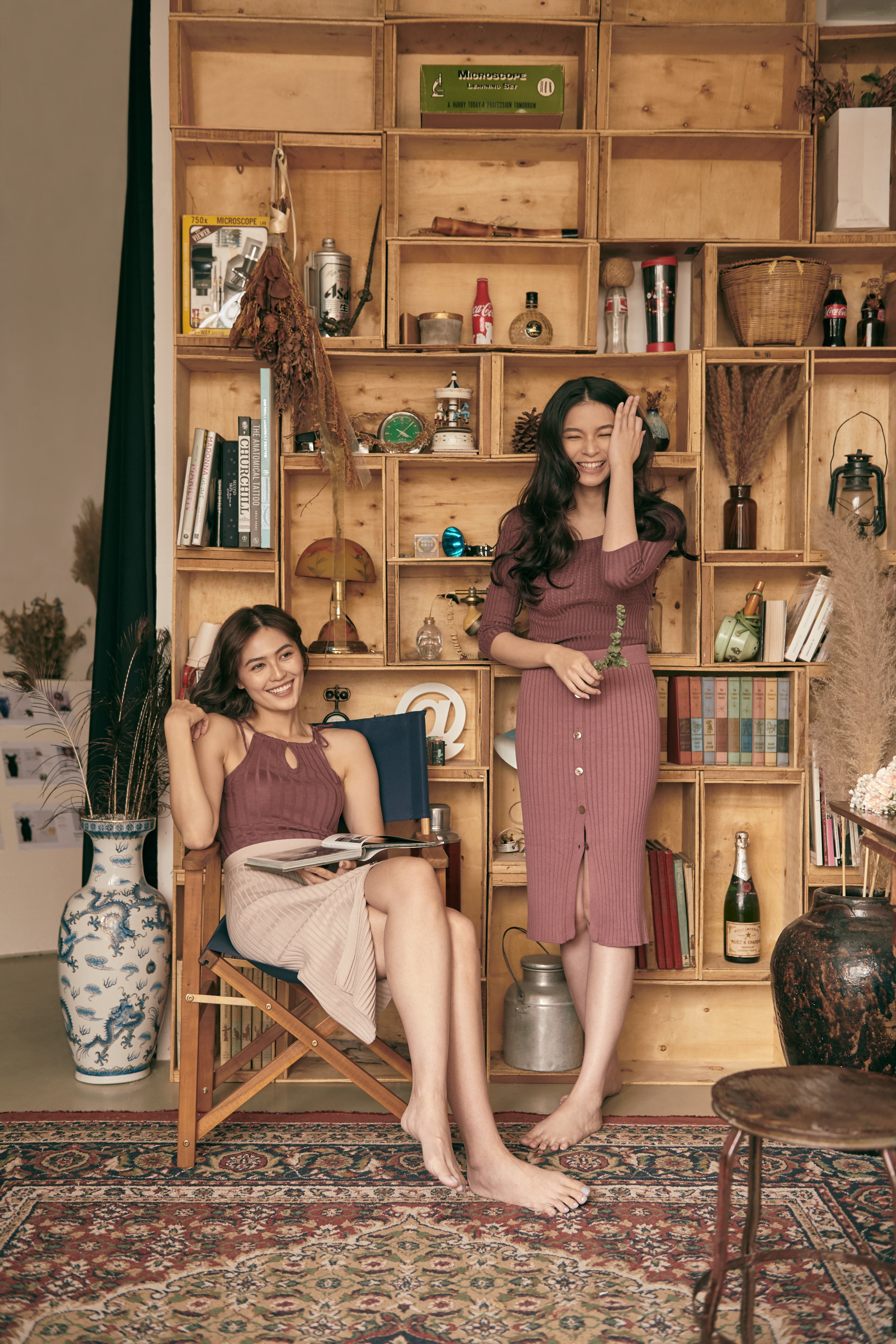 A rose palette for the office looks.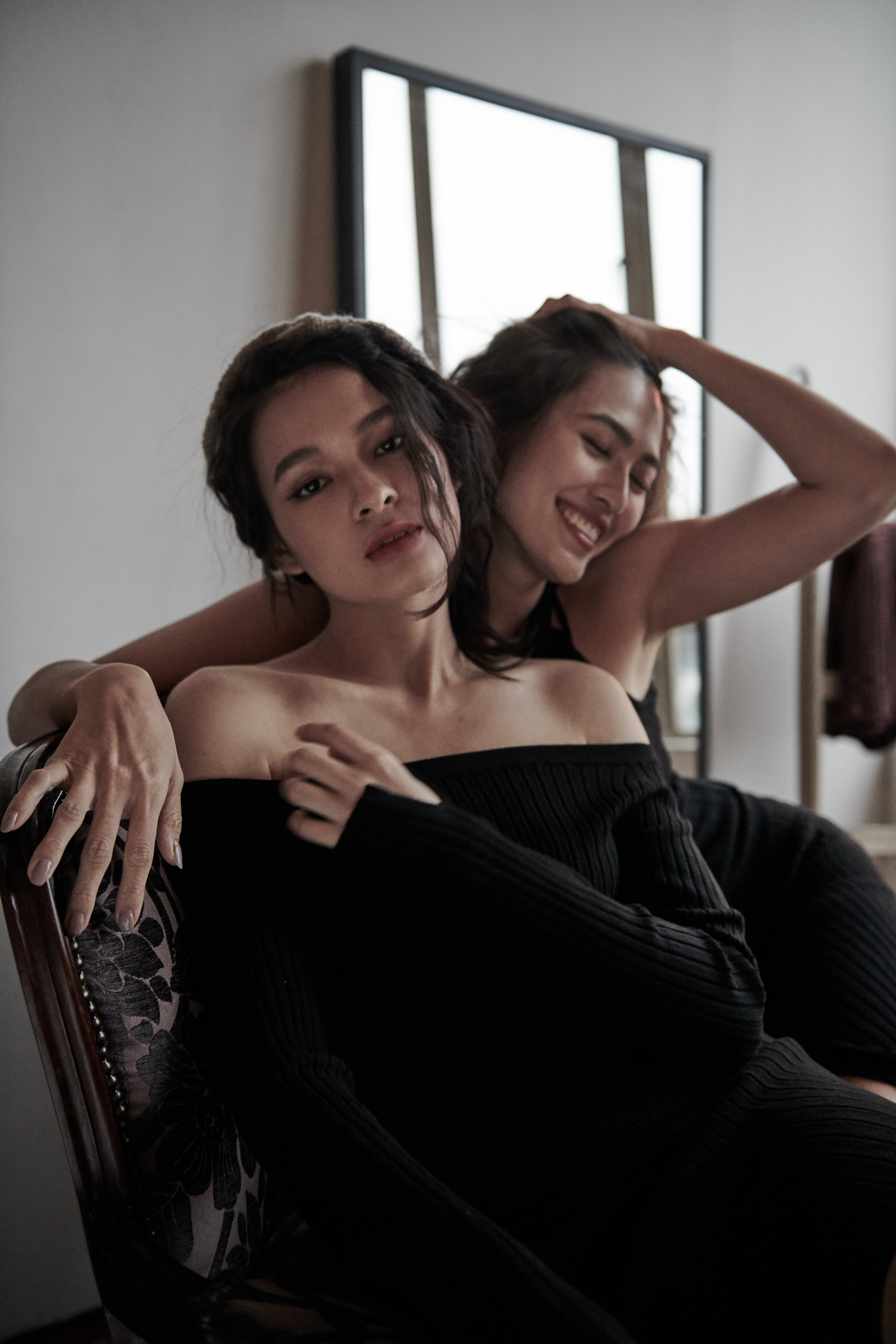 All time favourite - The little black dress.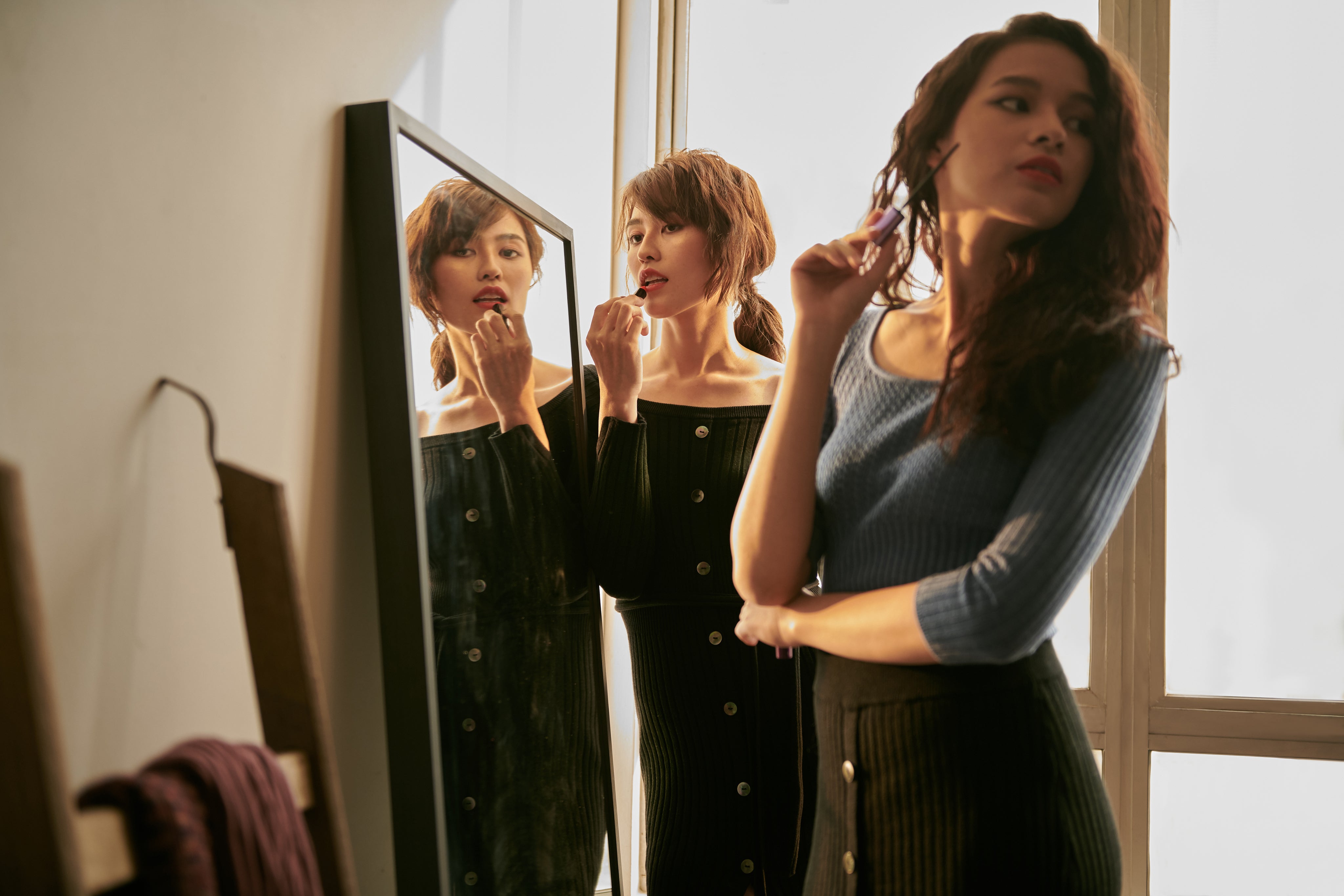 A QUICK TOUCH-UP BEFORE THE BIG NIGHT.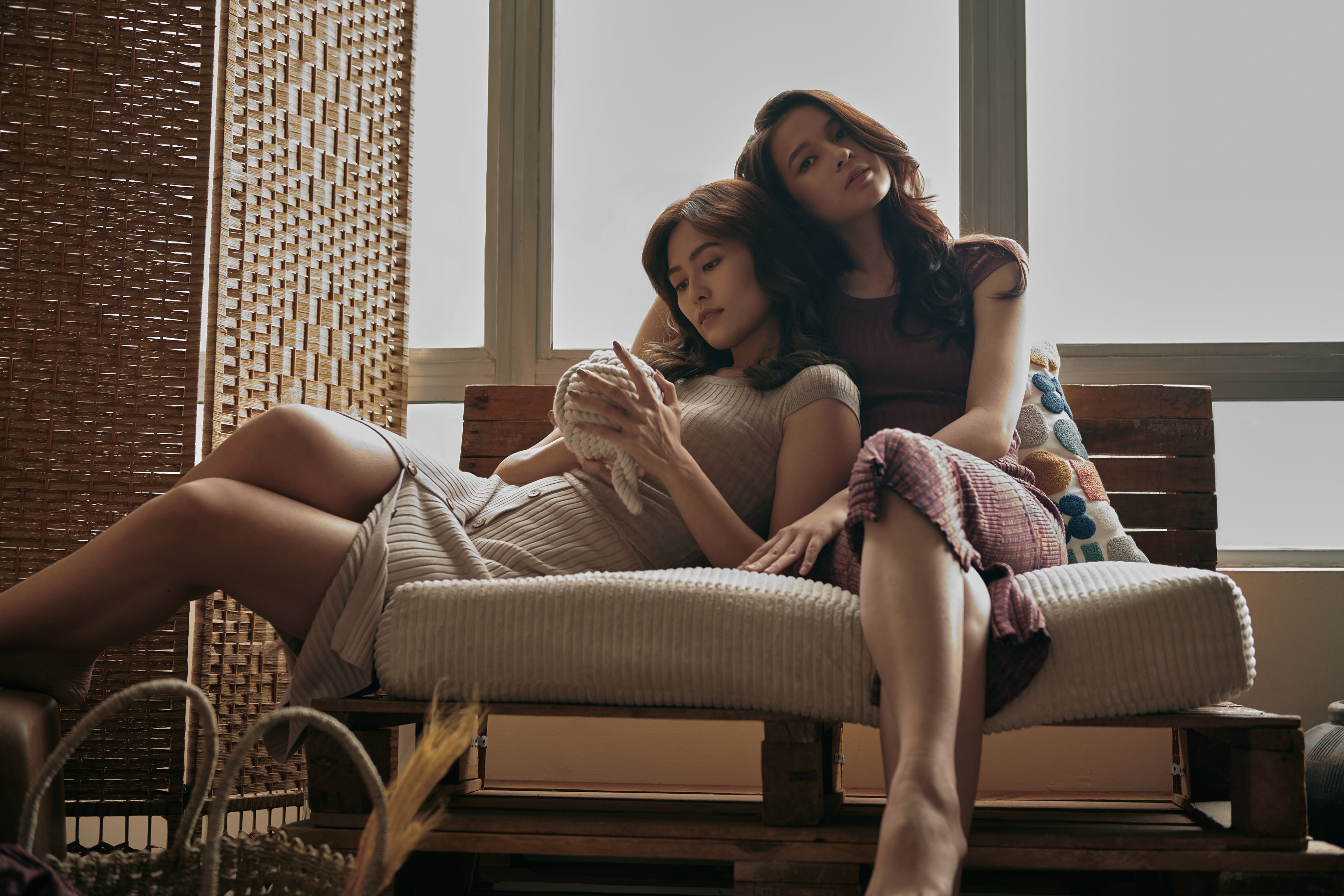 Cozy knitwear for all day-in and nightouts.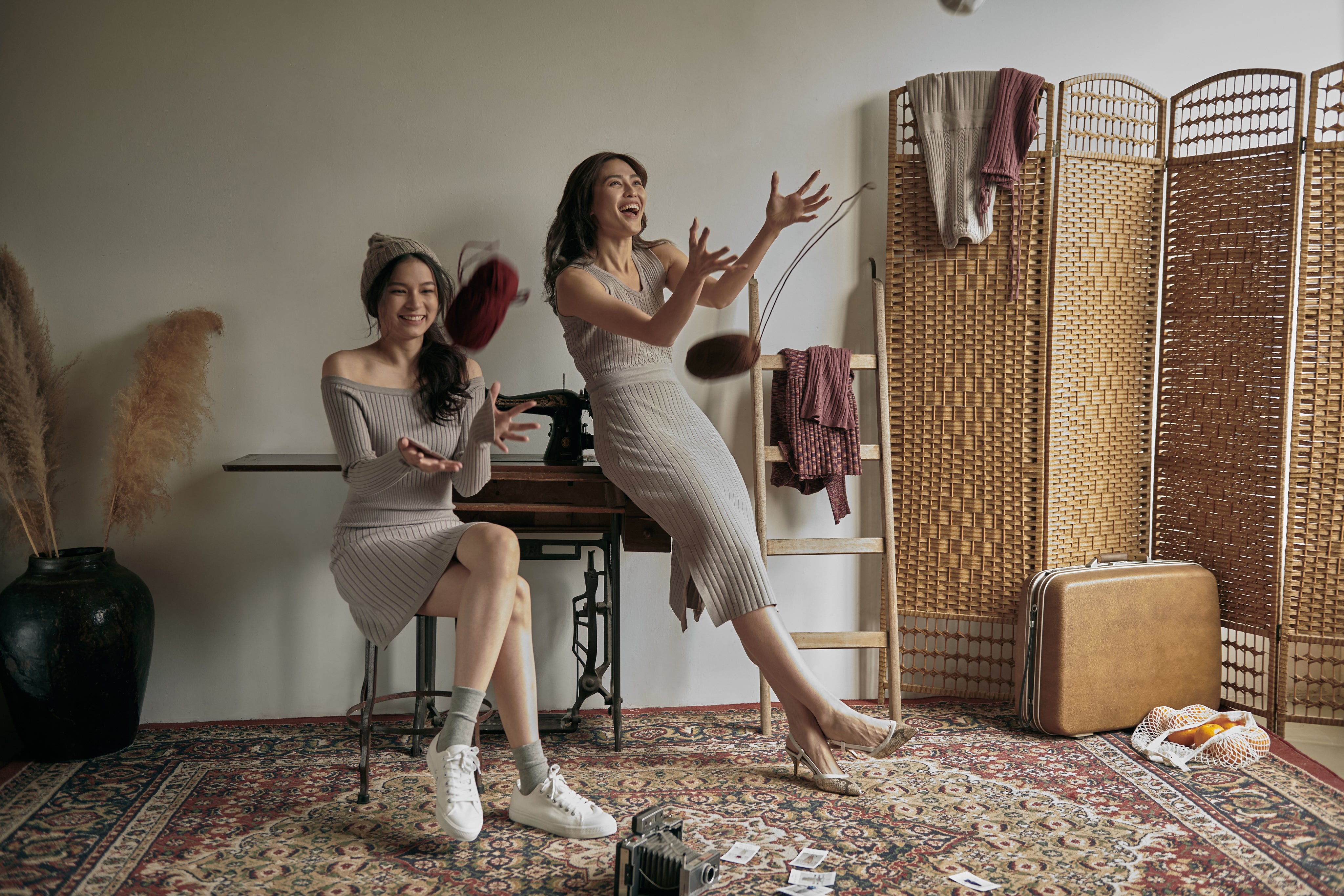 Everyday taupe knit dresses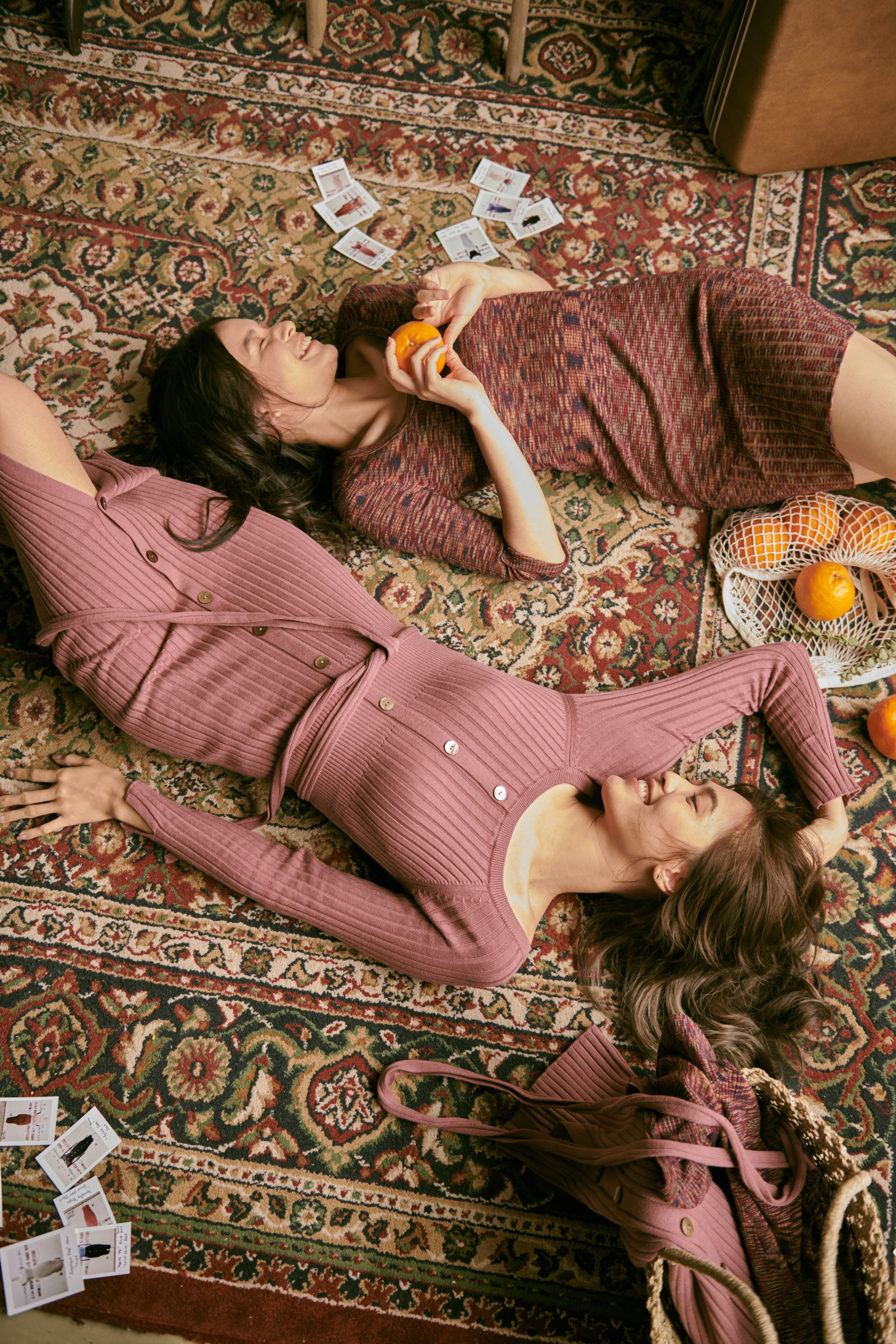 A STROLL AT THE VINTAGE MARKET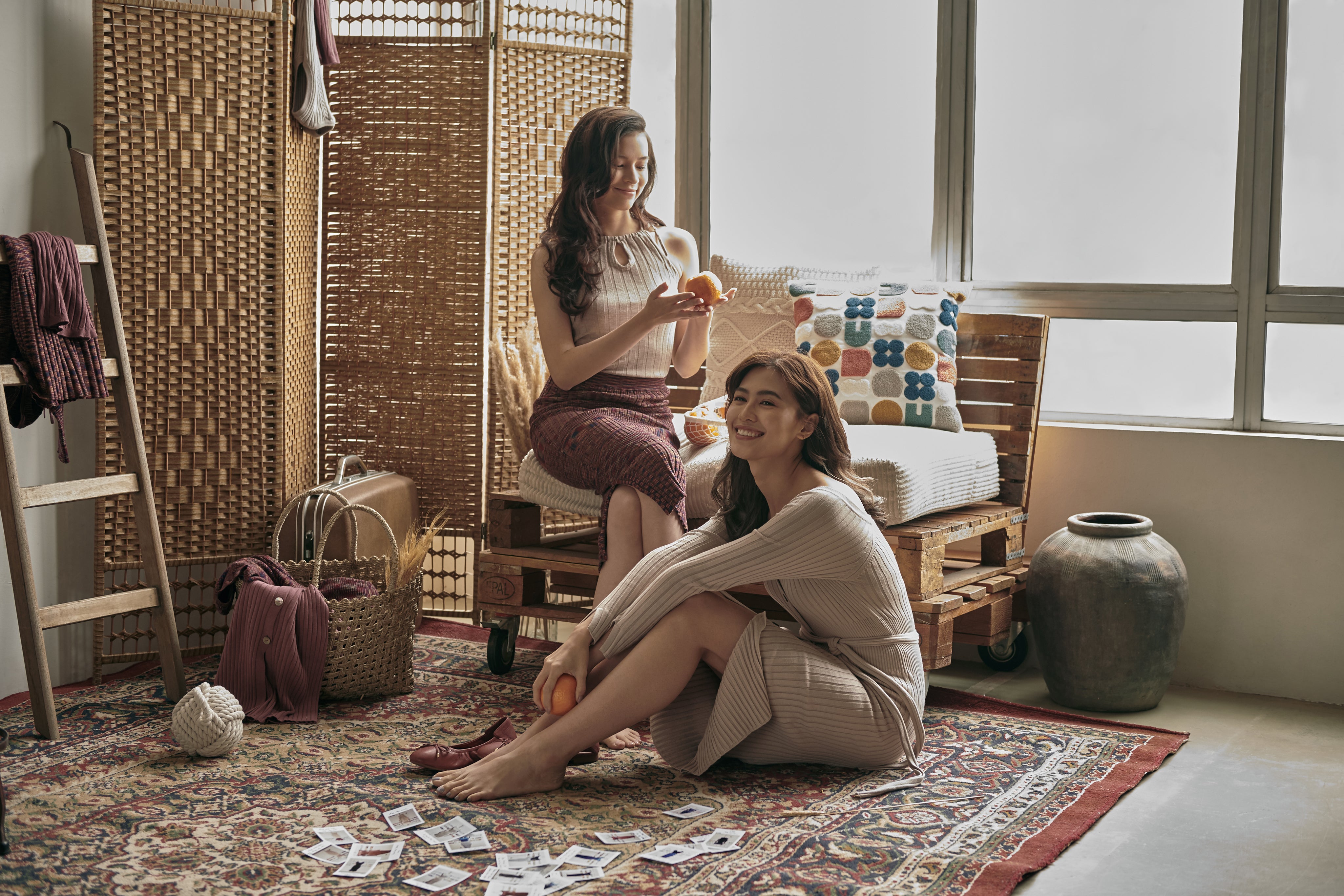 A timeless neutral and rose colour palette.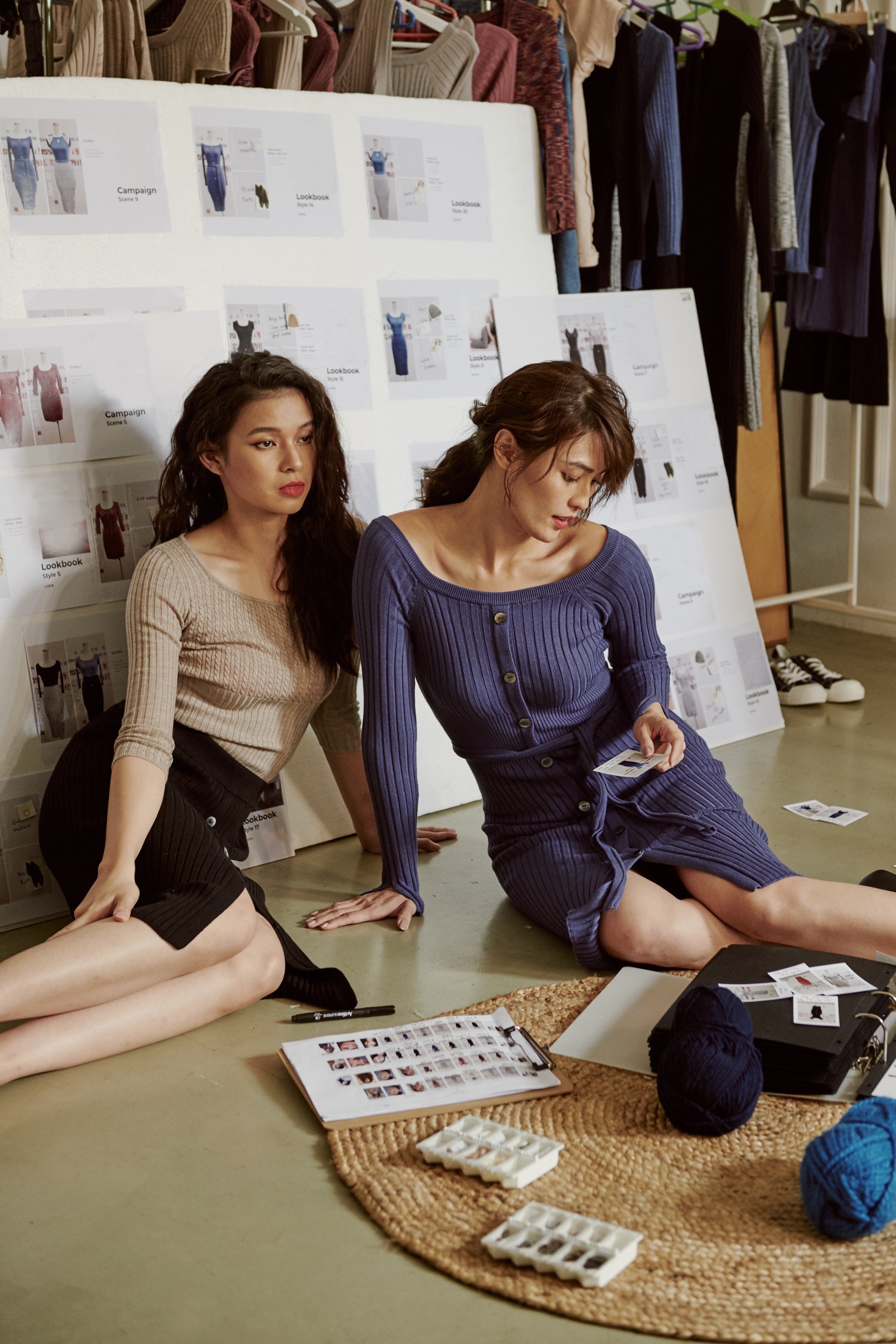 From office looks to weekend brunch.