We believe in
Feel well and well dressed.
At hello ronron, it is our belief to create a versatile capsule wardrobe, setting you free from relentlessly following trends. Our timeless pieces will look good on you now, next year, and in a few years' time.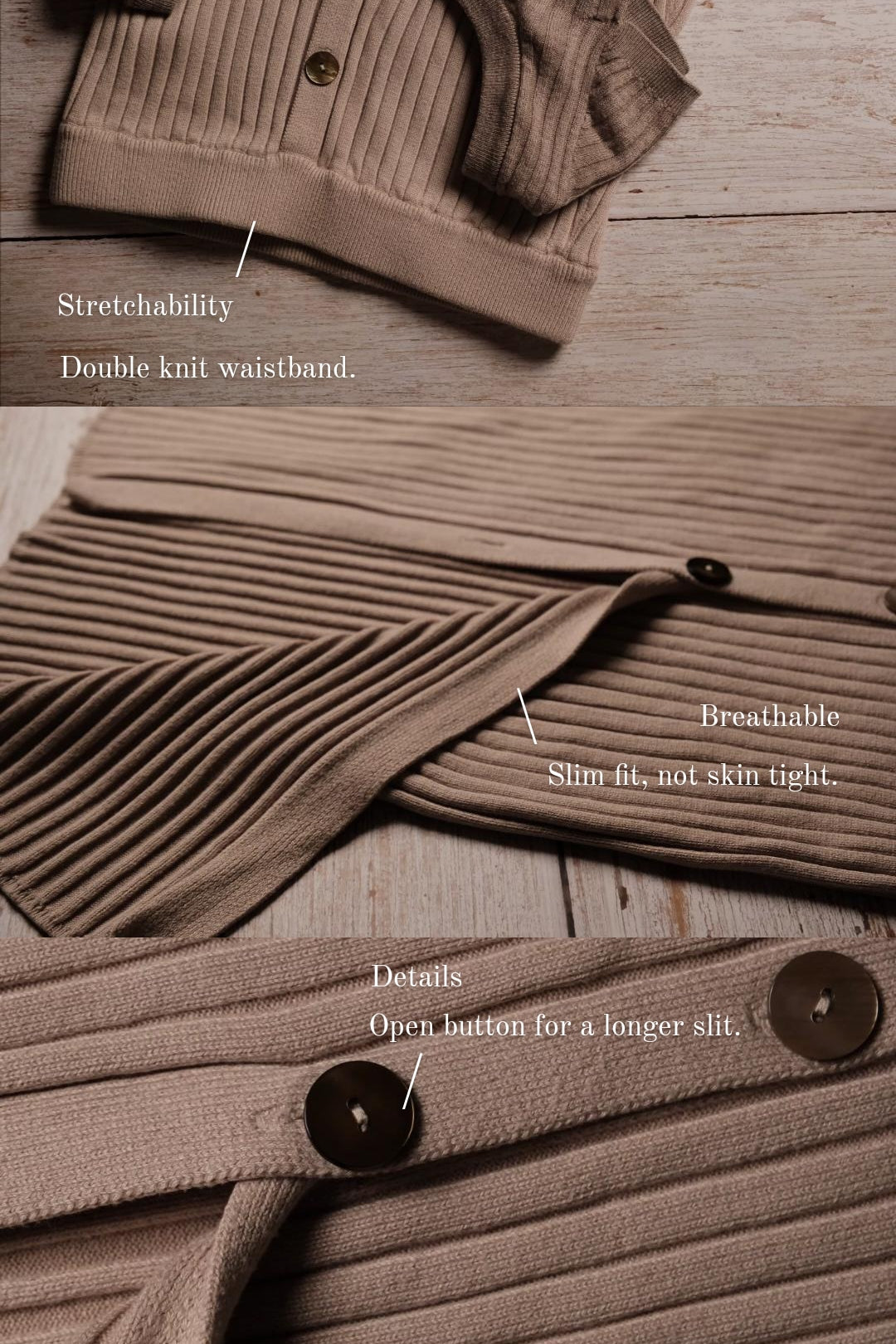 Modern classics designed for longevity
Our harmonizing colours, minimalistic, and functional designs enable you to mix and match freely and minimize the amount of clothing you buy. Our use of quality materials and garment constructions ensure the pieces will stay with you for a good while.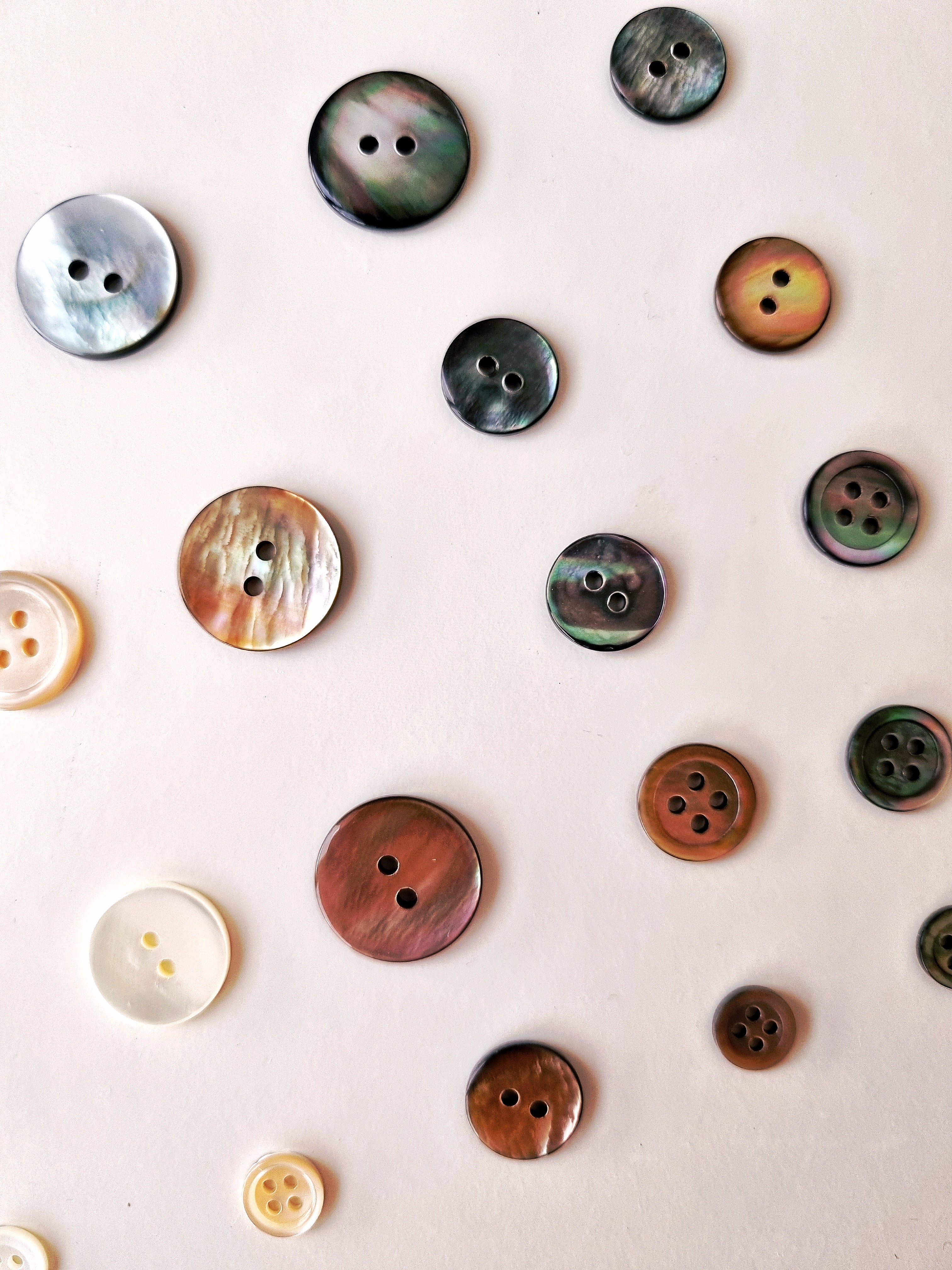 A seasonless and slow fashion model
Rather than following seasonal trends, we strive to maximize our customer's comfort by creating the best wear we possibly can — products that can stand the test of time and have the versatility to stay with you for the many years to come.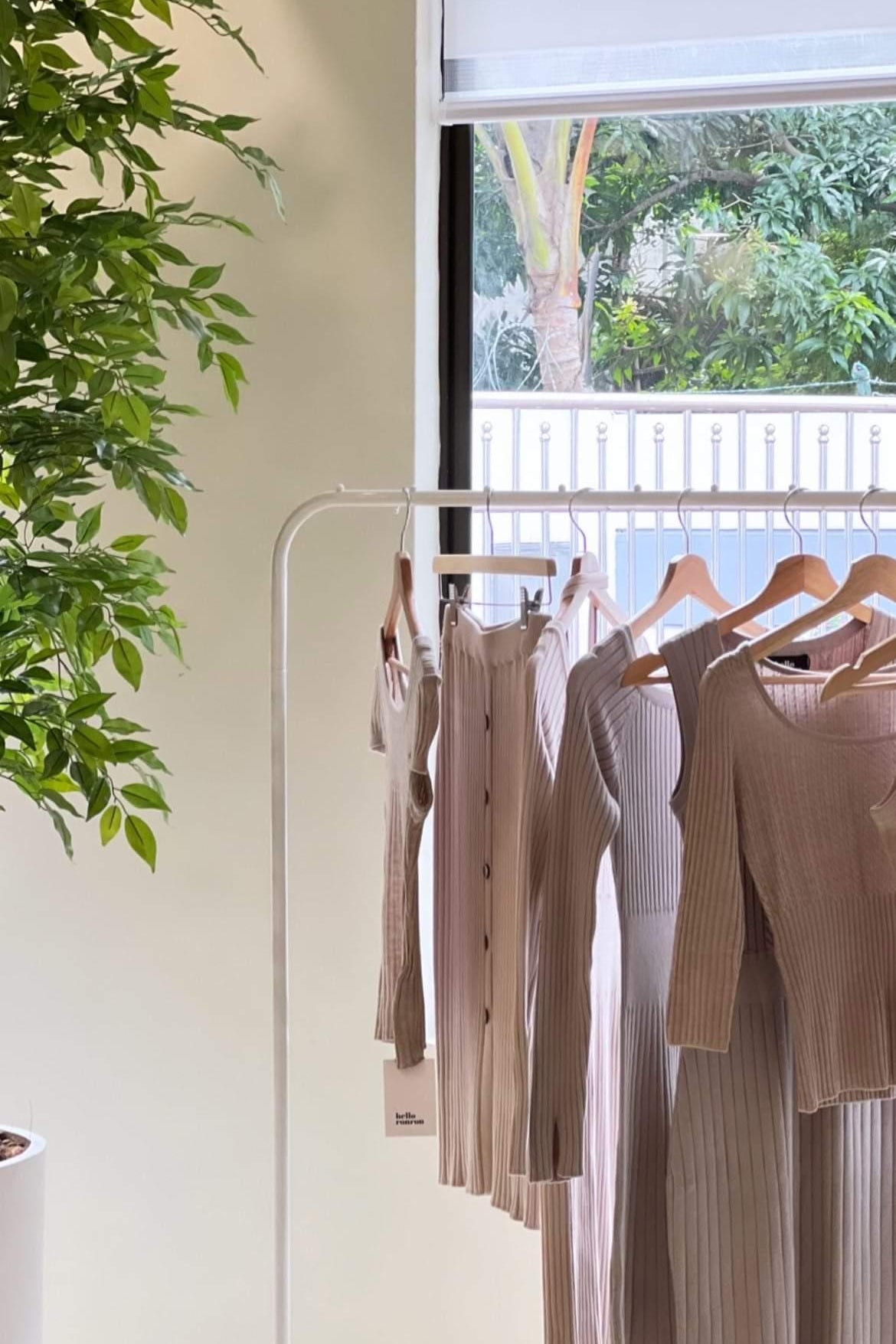 Limited quantity production
We produce our collections by small batch with our knit specialist manufacturing partner in Shanghai.
We are committed to producing fully custom-designed products from scratch in limited quantity. It is our belief to to not over consume, yet consume only when you necessarily need it, and treasure it for as long as possible.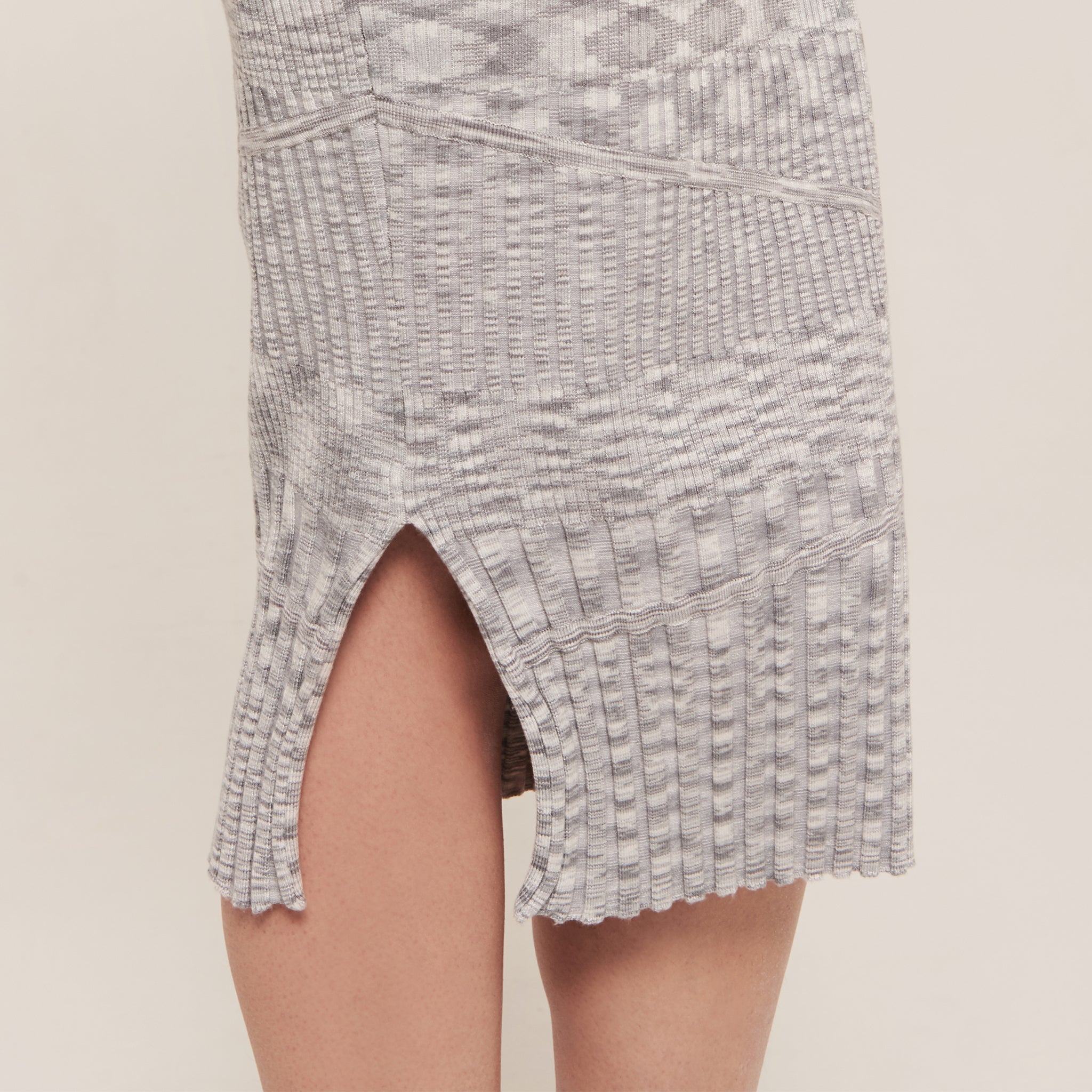 Zero-waste knitwear production
Our knitwear are created by a Fully Fashioned Knit process to improve garment fit and reduce textile waste.
Each garment part (sleeves, bodice, skirt panels..etc) are knitted in the right shape directly with the knitting machine. Then, trimmings and pockets are knitted sewn together with the rest of the knitted pieces to complete the garment.
We only use what we need for each item. The Fully Fashioned Knit process is used more frequently by luxury and sustainable brands. It is different from the traditional Cut-and-Sew method, which you lay the pattern pieces down on the fabric and cut them out, resulting in fabric scraps that, if not repurposed, would have ended up in landfills.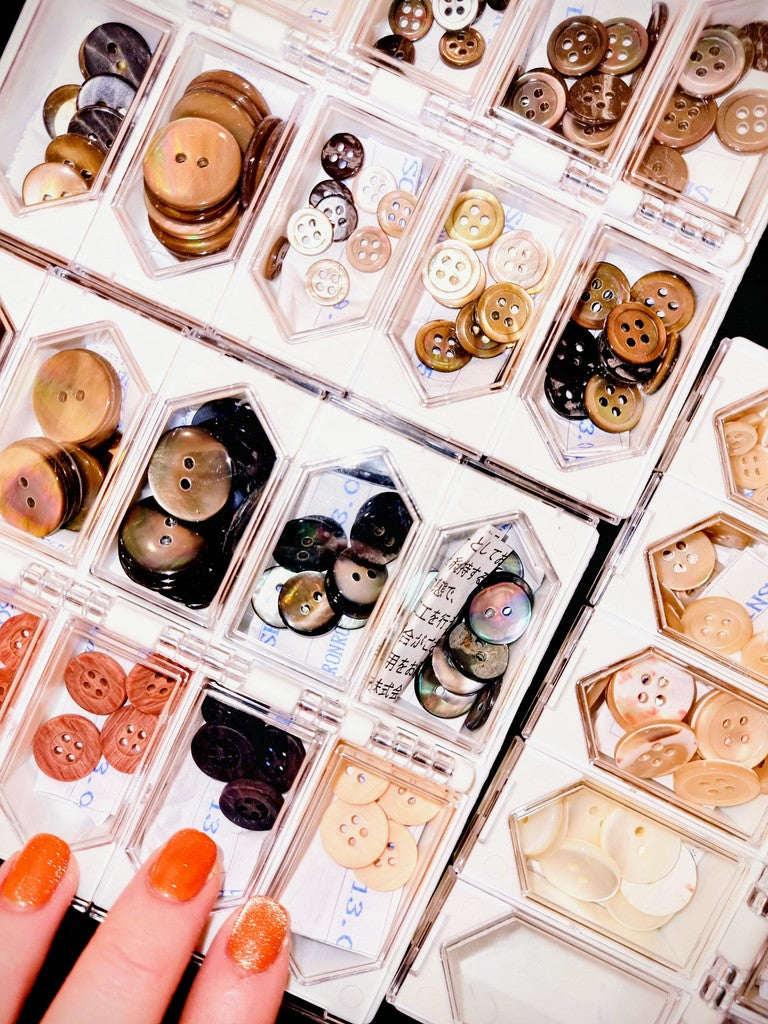 Responsibly sourced trims
We use genuine shell buttons from Japan. These shell buttons are also called "Mother of Pearl" buttons, made from oysters and mussels that contain nacre, the mineral substance that forms pearls.
All of our garment labels are made with recycled polyester and finished with ultrasonic cutting to ensure smooth edges to the touch.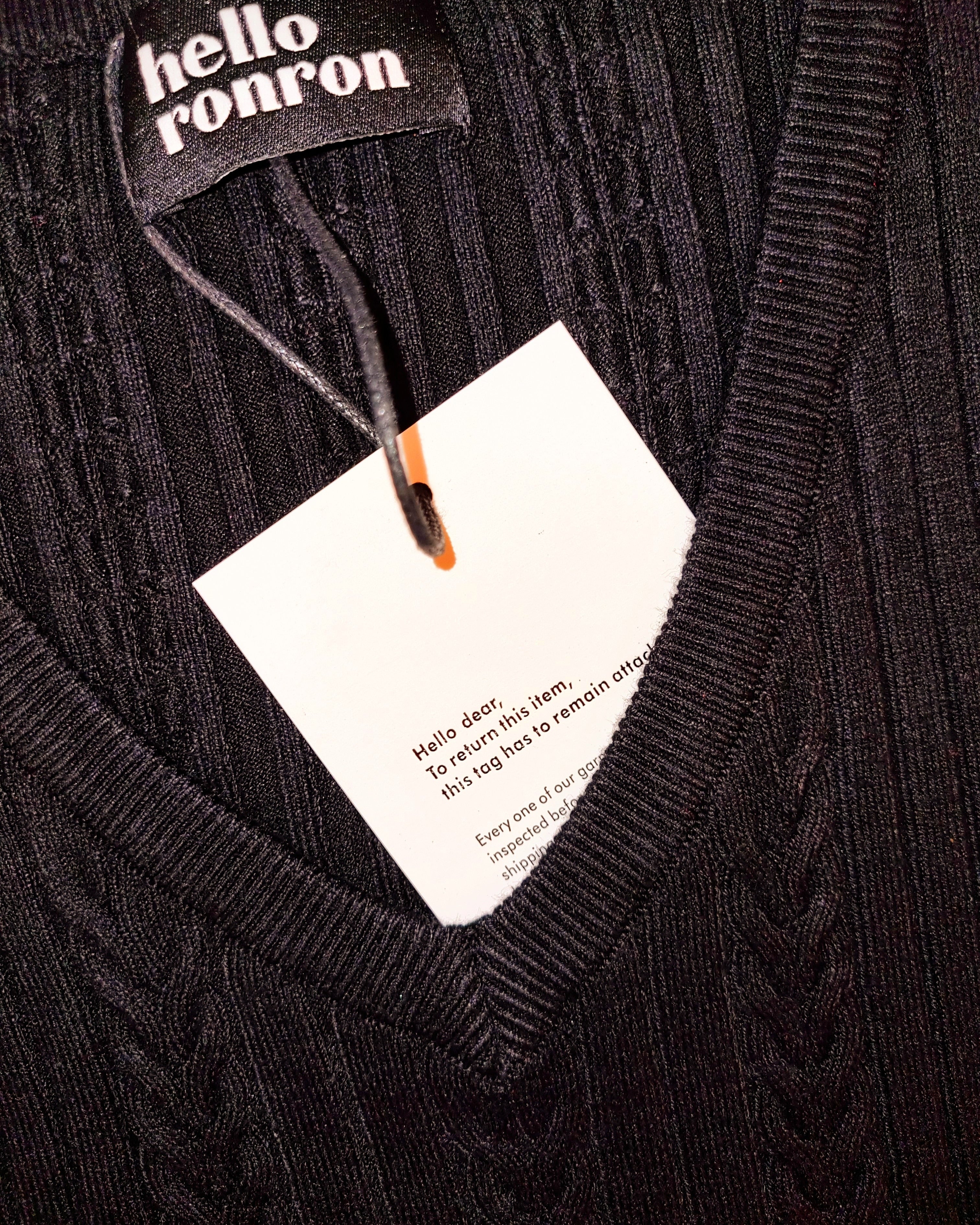 Conscious packaging
We package our products with 100% recyclable material like hangtags made with cotton string, LDPE recycled garment bag and kraft mailer boxes.
Each garment piece leaves our factory securely sealed in a LDPE recycled garment bag, travels to our warehouse by sea shipment, and finally arrives in your hands — all in this one LDPE bag, no other single-use plastic is involved.
Every step toward
Growing a sustainable and conscious fashion brand.
At hello ronron, we challenge and improve our ways of working everyday. As we continue to grow our steps, we are introducing even more natural fiber content to our products, and shifting from recyclable packaging to biodegradable packaging in the future.
Mindful Design
Every hello ronron style is designed in-house, pattern cut and fitted based on the measurements of everyday Asian women's proportions and figures.
Responsible Production
We produce products in small quantities with our audited, long-term manufacturing partner, and ensuring fair wages, safe working environments are provided for garment factory team.
Zero Waste Knitwear
We use the Fully Fashioned knitwear production method to produce our knitwear products for better fit and minimized textile waste.
Conscious Packaging
Our packaging are 100% recyclable and reusable. We use FSC certified paper, cotton paper, and recycled paper for marketing collaterals.