The material we use
Mindful designs that are made to last.

We make products designed with your real day-to-day routine in mind - all refined with great attention to detail. We value fine attributes when selecting materials for our products. The material should feel comfortable on the skin, fit beautifully on the body, provide a flexible amount of stretch, and carry an easy-to-follow care routine.
We see using quality and durable materials as the foundation of sustainable fashion. With appropriate care, our clothes will accompany you for many years to come.
Material
Fabrics & Yarns
We pay great attention to the material we use in our products. To create well-made clothing that'll last for a long time, we value quality and durability in making every one of our piece.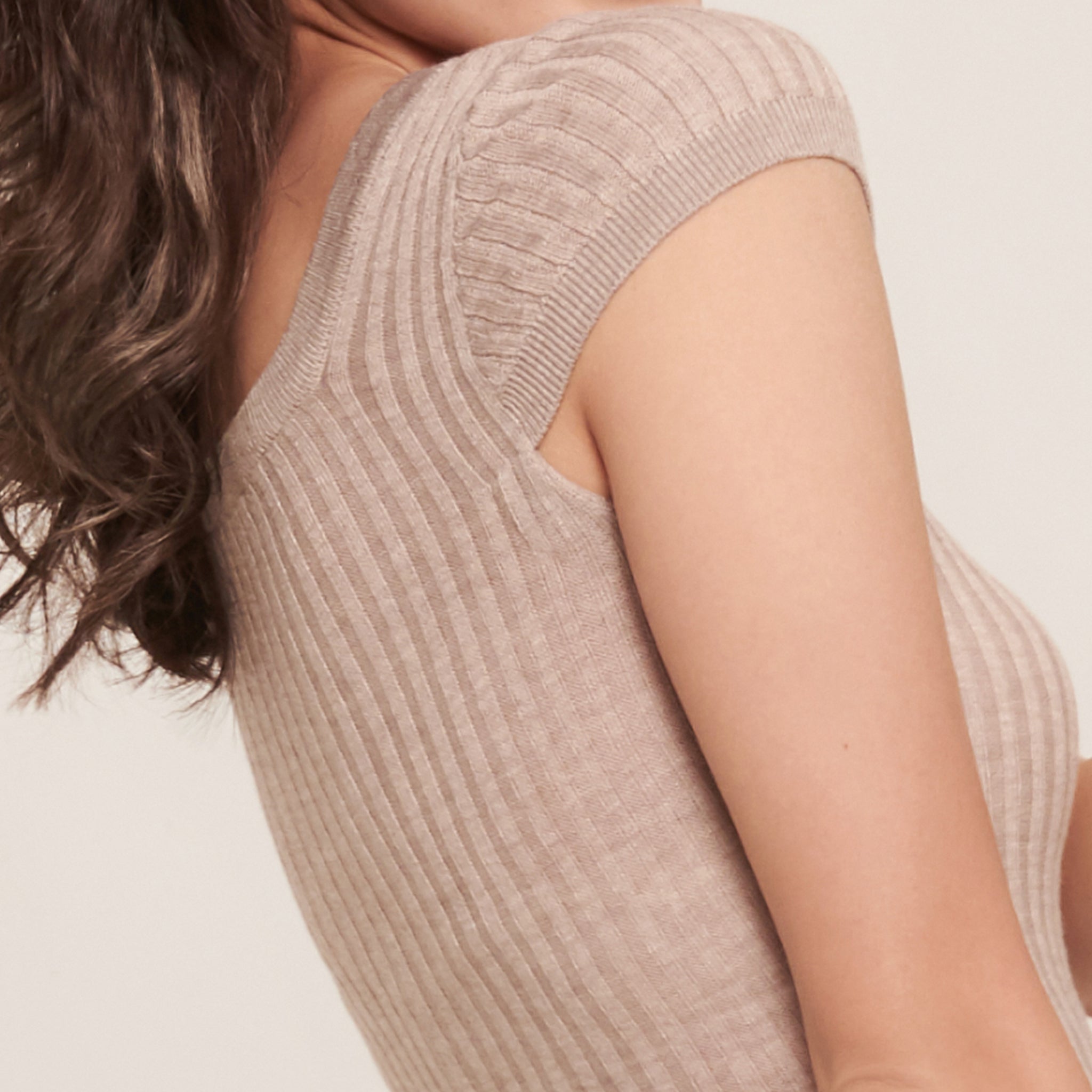 Knit
Knitwear is our signature product. We choose compositions tailoring to the weather and traveling habits of our customers.
A seamless transition from indoor air-con to spring-summer outdoor seasons - we look for soft, lightweight, and breathable knit materials that are perfect to wear alone, or layer-up on breezier days.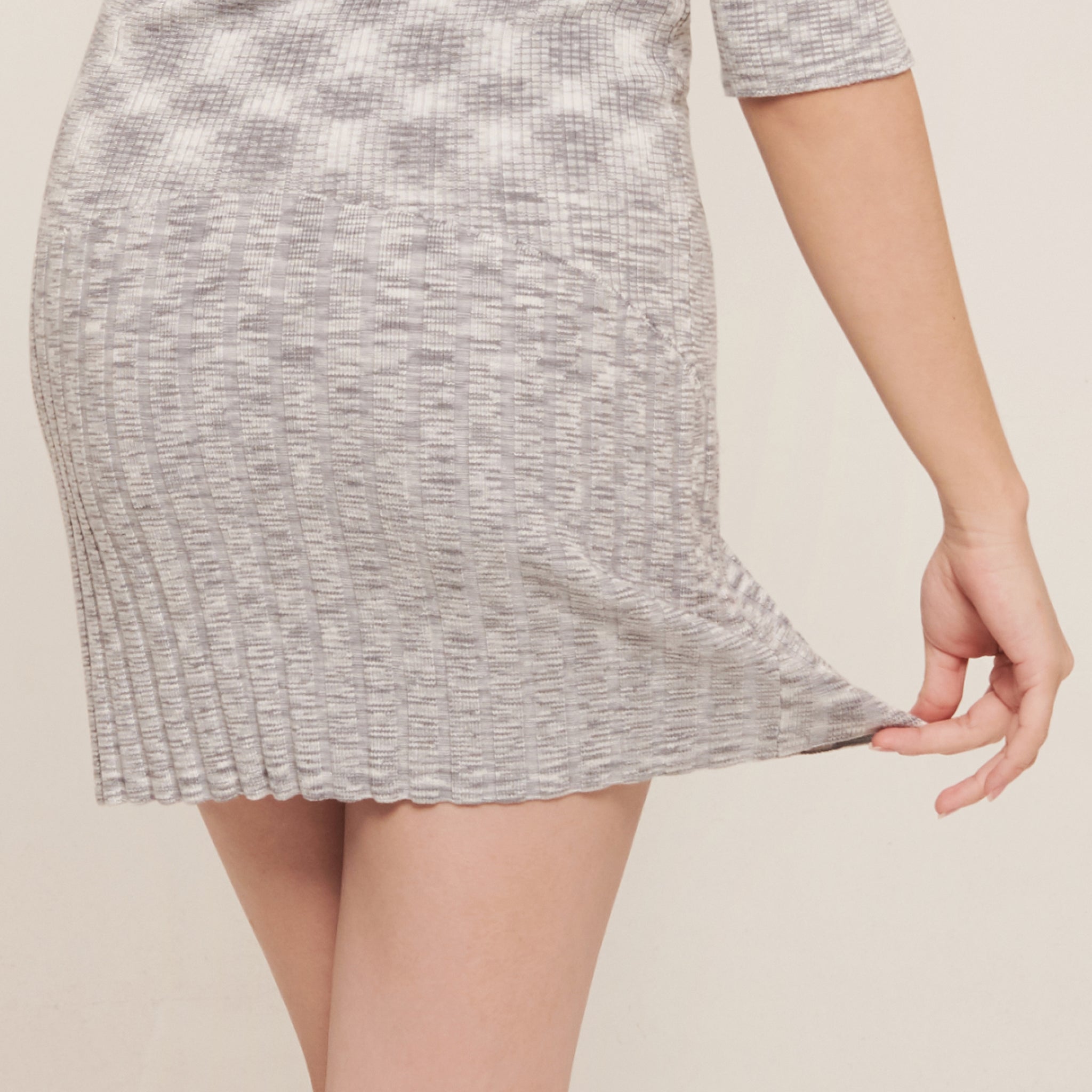 Viscose
Viscose, also called rayon, is made out of plant cellulose and has properties similar to silk and cotton.
It gives a light and fluid flowing effect. Though it tends to shrink temporarily when it's wet, it'll return to its original shape when laid flat to air dry. (Ps. You can also gently push it back to shape while it's damp.)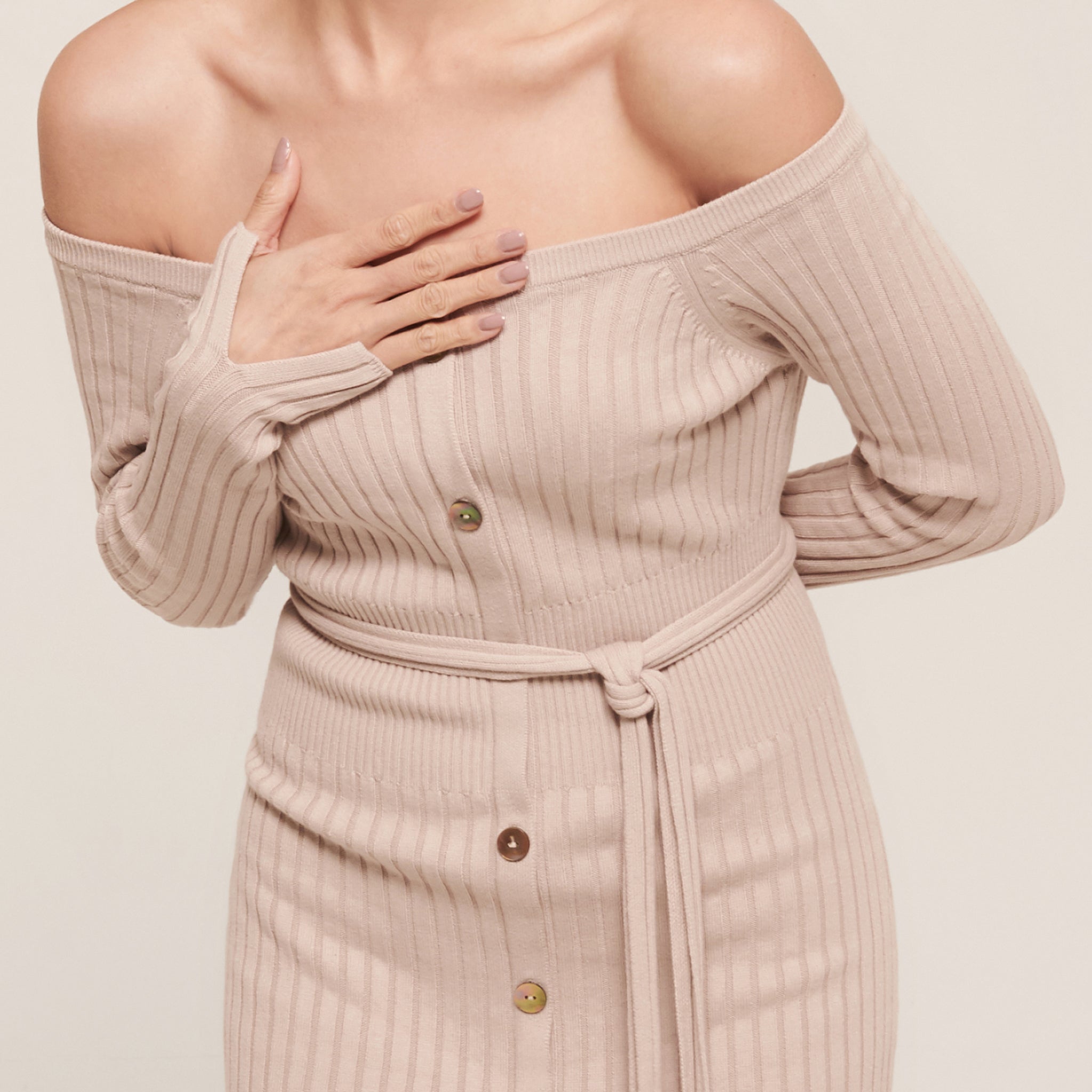 Cotton
Created from the cotton plant fiber, cotton comes in a variety of weaves, making it a versatile material both stand-alone and as a blend.
We blend cotton with compositions like viscose and spandex for durability. We are also working on introducing new products made with certified organic cotton in future.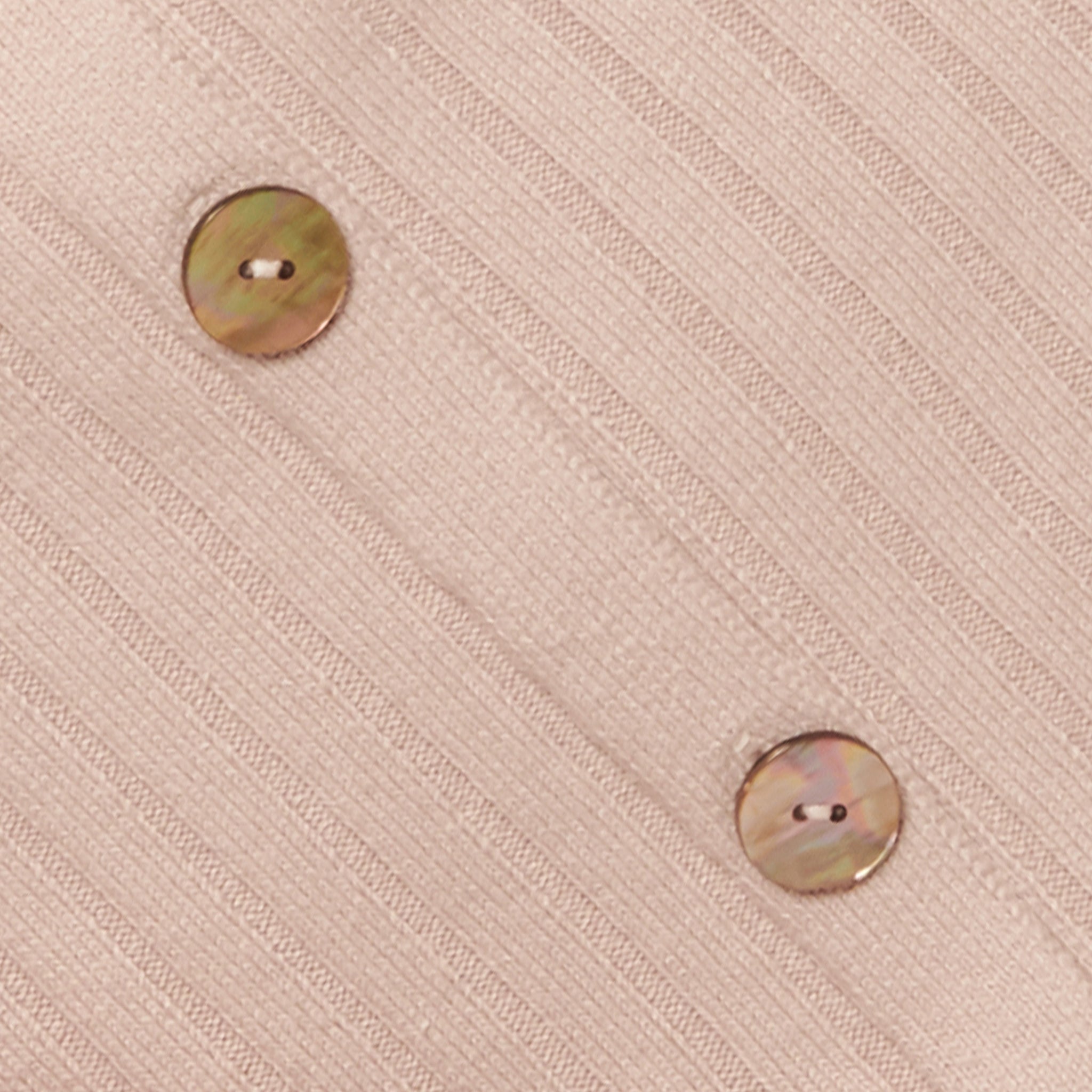 Mother of Pearl Buttons
We use genuine Mother of Pearls buttons from Japan. Crafted from the inner layer of seashells that contain nacre (the mineral substance that forms pearls) — it gives the buttons a fine glow in their colors.
We love the natural nuance in each piece's color and radiance, making every button truly one of a kind.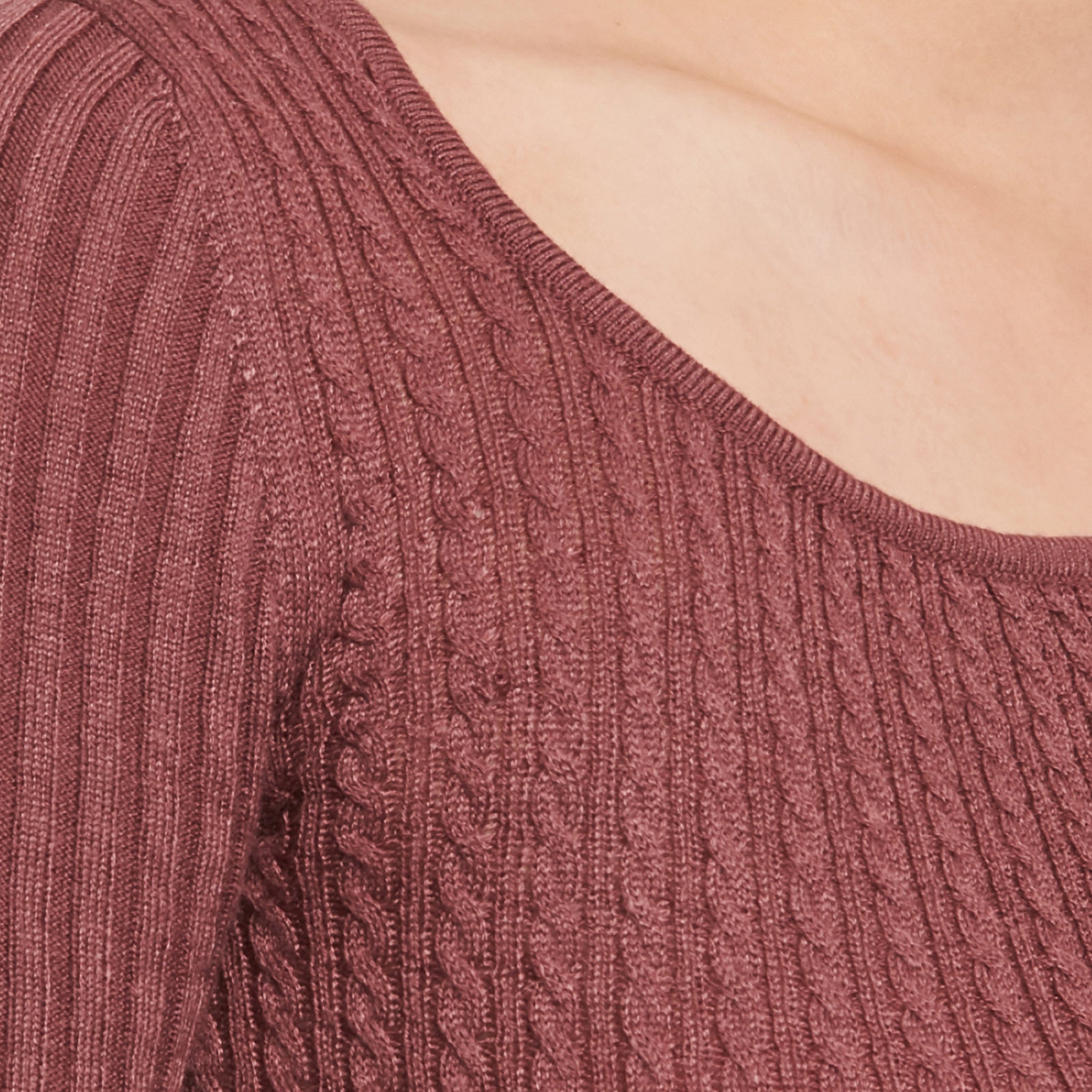 Wool
Some of our products contain wool blend. Wool blend is wool fibers blended with natural and/or synthetic fibers.
It carries a lightweight soft touch, and the blend of fibers makes it less vulnerable to damage, good for machine wash, and contain a better fur ball resistance.
A seamless transition from indoor air-con to spring-summer outdoor seasons - we look for soft, lightweight, and breathable knit materials that are perfect to wear alone, or layer-up on breezier days.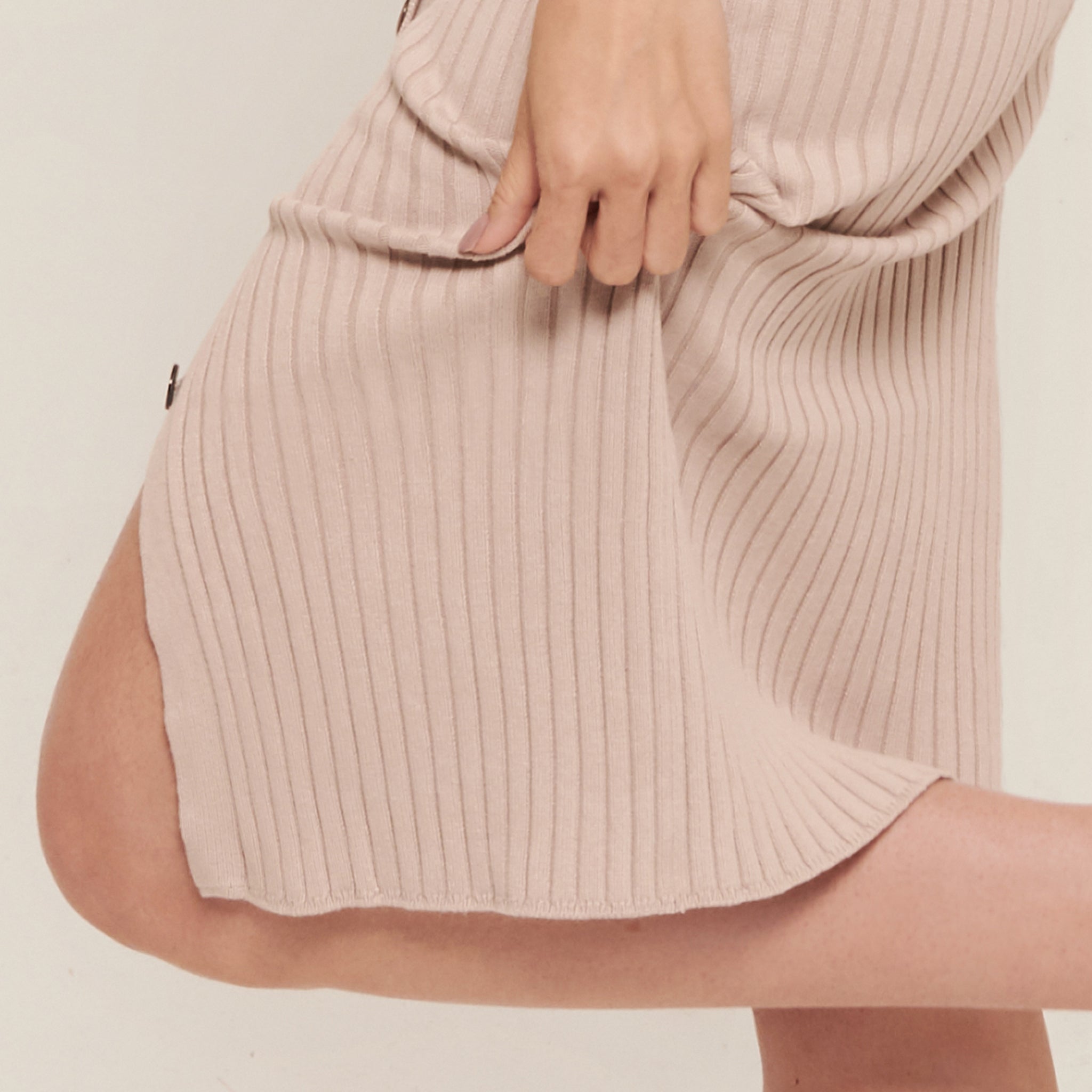 Elastane & Spandex
Elastane, also known as spandex, is a material with elasticity. It's where the stretchiness comes from in our products.
Elastane can be found in almost every kind of form-fitting underwear, sportswear like yoga pants, sports bra, and swimwear.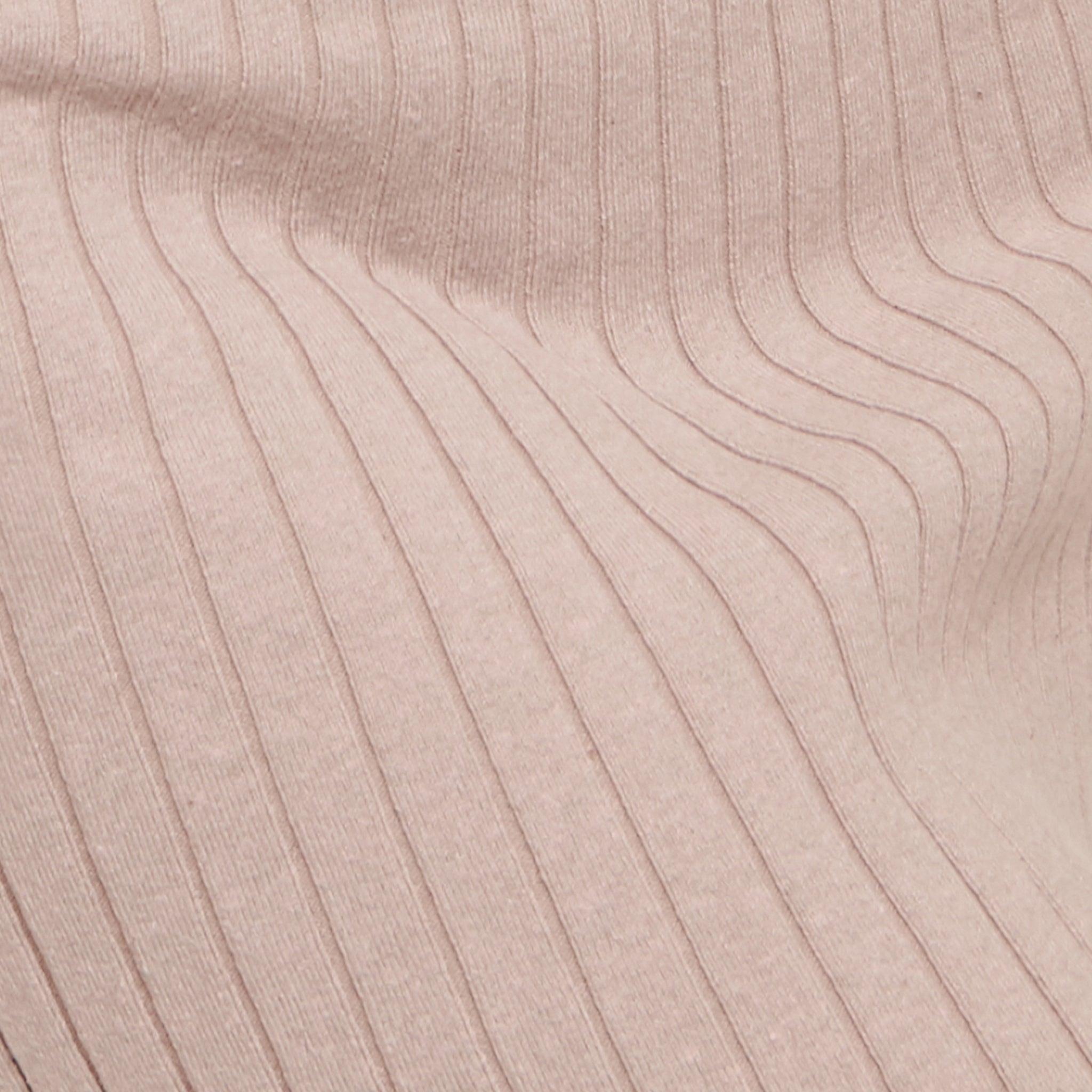 Acrylic
Though acrylic is a 100% synthetic fiber, we blend it with natural fibers to give the material added breathability.
We use an acrylic and cotton blend to provide good durability while keeping the soft and bouncy texture similar to wool.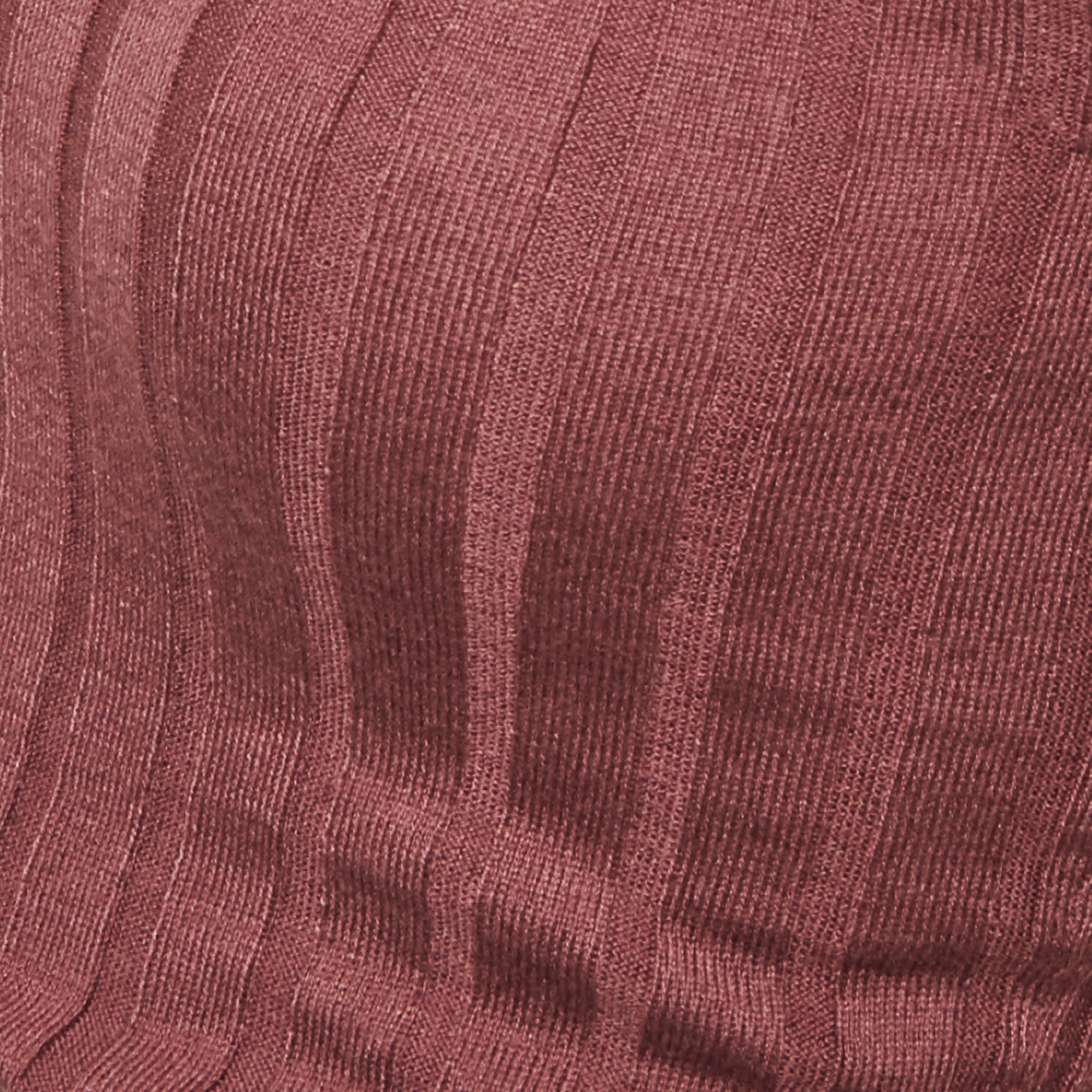 Polyester
Polyester holds versatile advantages like durability, less likely to shrink & wrinkle, and less likely to color fade.
For our products, we blend it with natural fibers like wool and cotton to provide a comfortable and breathable texture.
Craftsmanship
Knitwear Styles
At hello ronron, we focus on perfecting capsule collections that are feminine, timeless, and easy to style with your wardrobe.
Our signature is the knitwear — designed in a subtle curve-hugging fit, with premium details, and a soft hand feel, all refined to become your next favorite go-to piece.
Ribbed Knit
Ribbed knits is a knitted with alternating raised and lowered rows. It also has more stretch than plain knits.
Rib knits tend to fit the body and are used in our designs for an elongating look, as well as details like the cuffs, sleeves, and necklines.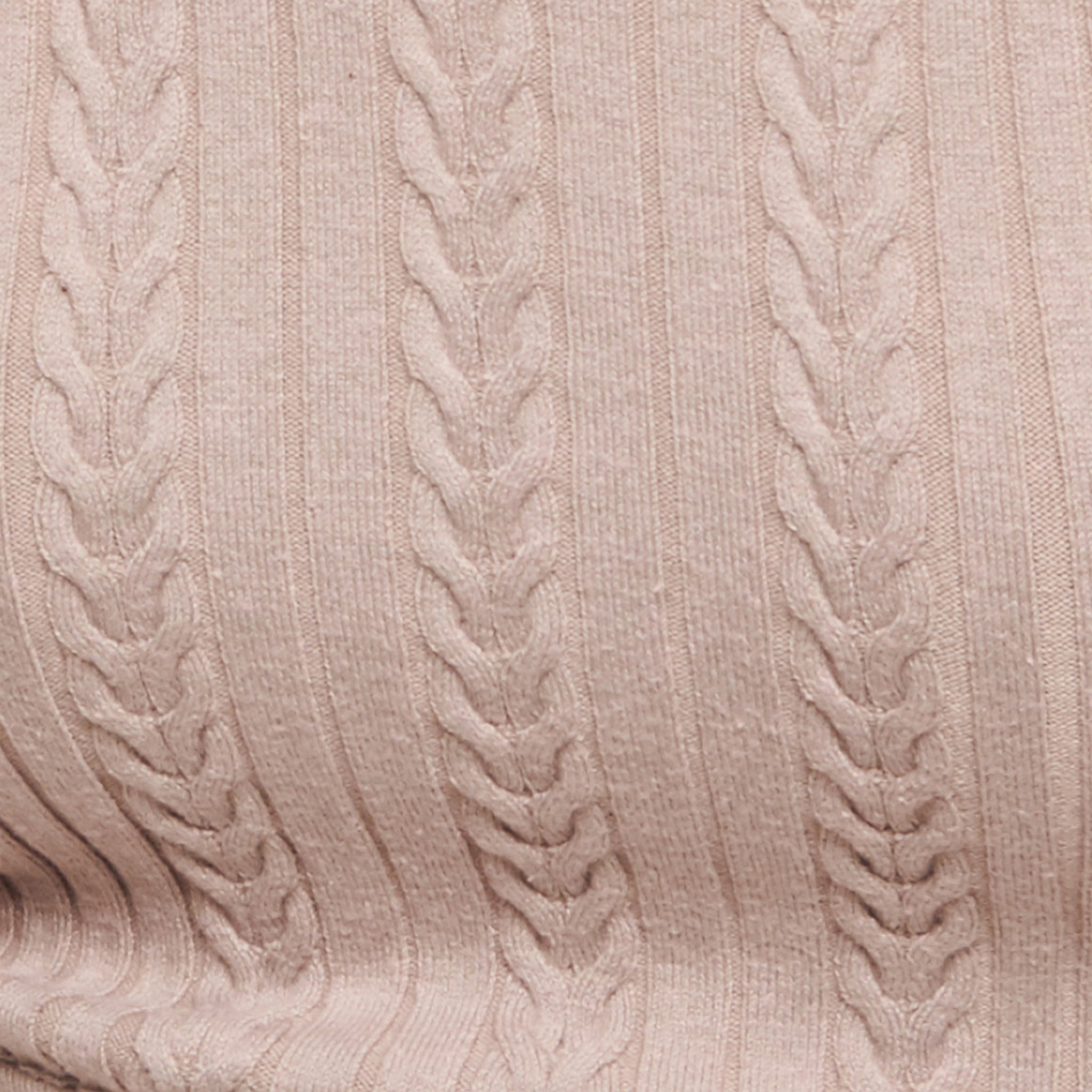 Cable Knit
A knit pattern that creates the appearance of a braid, with two or more loops wrapped over and under one another.
We apply cable knits at area where we opt for a more voluminous effect. This stitch is most often found at the centre-front of our designs.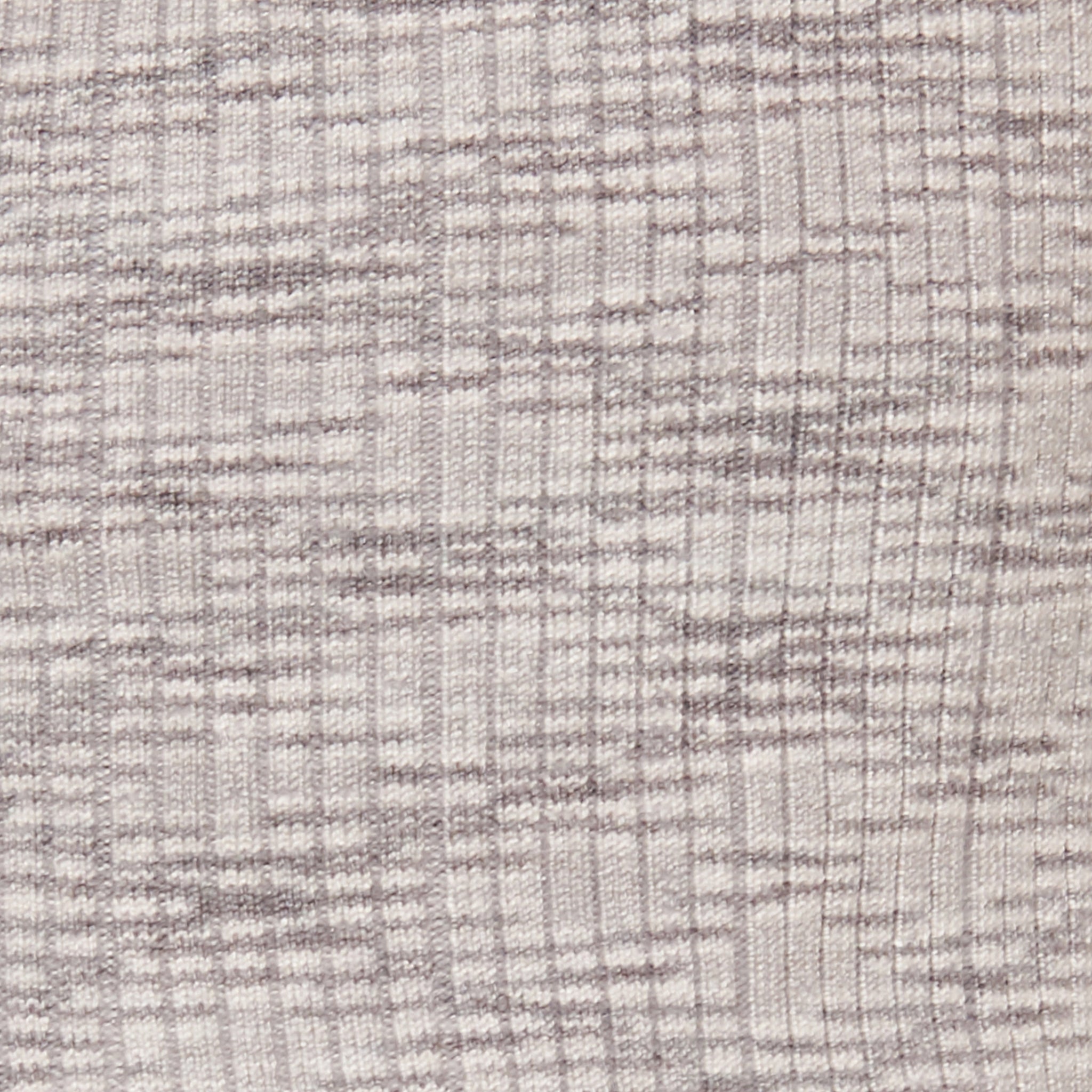 Mouliné Knit
Mouliné is a knitting technique created by twisting together either different colors or different types of yarns/fibers.
We like to use monochrome colors when it comes to Mouliné, blending the palette for a modern and harmonized look.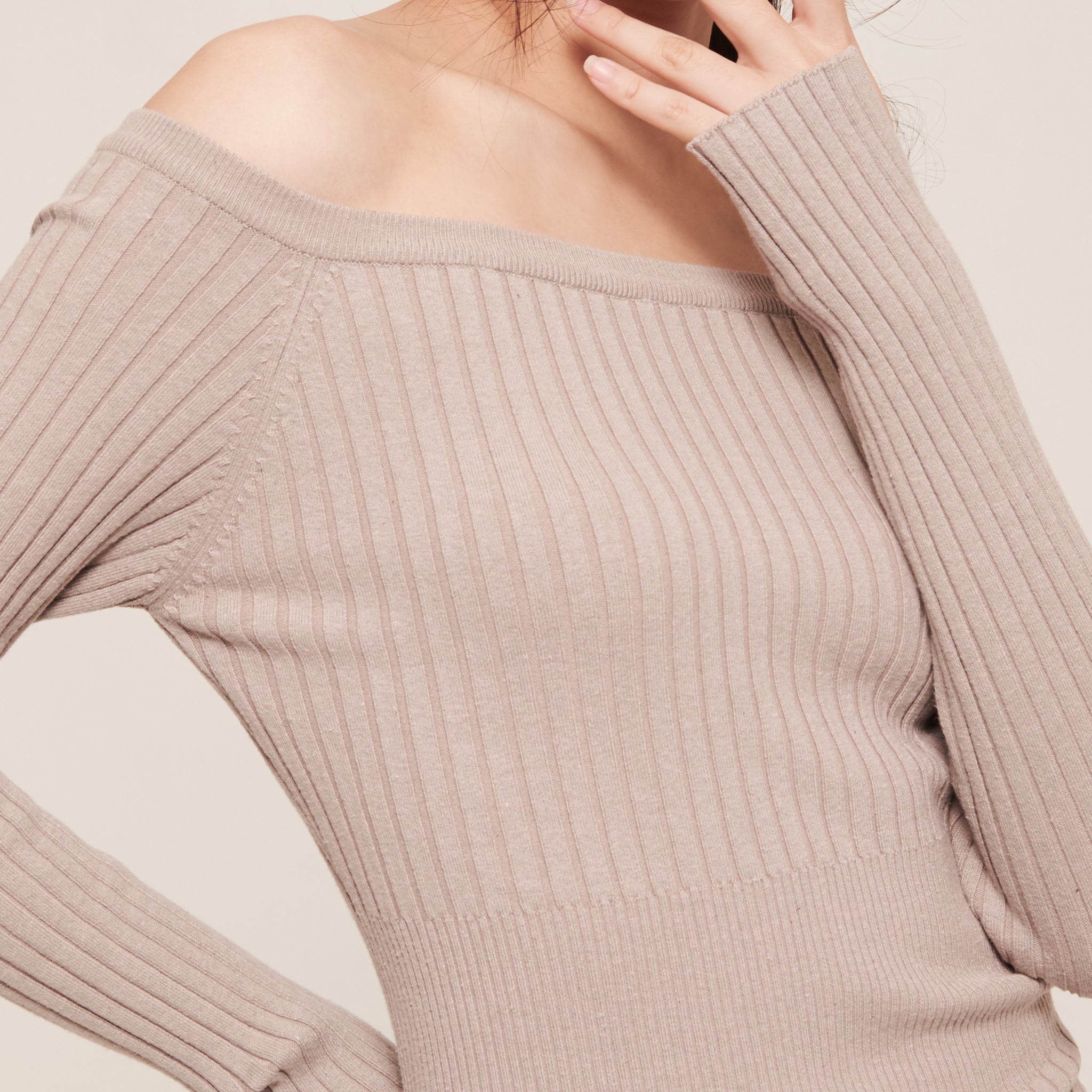 Knit Fashioning Mark
The Knit Fashioning Mark is a refined detail usually to be found at areas where the seams are joining. (We apply this technique to our armholes, shoulder, and sleeves.)
This row of marks are designed to transfer loops or stitches to the adjacent needles. It helps in improving the fit of the garment.
Knitwear
Care Guide
Taking the appropriate care may seem complicated at first, but it is actually an easy task. Here are our tips on how to look after your clothes.
Wash with like colours
Especially for pieces with darker colors, it's important to wash them separately. This will help in preventing color bleeding from dark to light pieces.
Turn it inside out
Wash your clothes inside out if you're using a washing machine to minimize color fades. Don't forget to fasten all buttons and zips to protect the clothes from being pulled.
Use low temperature
We recommend washing with low temperatures (up to 30º C) and low spin cycles. Avoid tumble-drying your clothes to prevent damage to the fabrics.
Don't overload
Overloading the washing machine increases water and electricity usage and lowers the efficacy of washing and rinsing. Fill the washing machine to 75% capacity for optimal results.
Step 1
Washing
Machine wash
We recommend using a laundry bag. Wash the clothes inside out in a gentle cycle with low temperature (30º C). Don't leave the clothes to soak, and don't use bleach or harsh detergents.
Hand wash
Rinse in large quantity of clean water (30º C) with laundry liquid, then immediately spin out excess liquid in machine - we recommend using a washing bag for the machine stage.
Step 2
Drying
Do not tumble dry
Lay flat to air dry
Avoid hanging as it will cause the knitwear to stretch and lose shape while it's damp.
Step 3
Storage
Before you store your clothes, make sure all items are washed and dried.
Knits can lose their shape if stored on hangers. To keep them better, they can be folded and stored on shelves or in drawers.
This way prevents wrinkles and keeps them from getting stretched out. It's also good to keep them in a cool and dry place, with air for the knits to breath.